When using a 5 GHz access point in the dual-band Keenetic, 17 working channels from 36 to 165 are available (frequency range from 5.180 GHz to 5.825 GHz). By default, automatic channel selection mode is enabled.
Nowadays, many mobile devices are still in use (Samsung, Apple, etc.), which can work on a 5 GHz network, but do not support channels above 140 (and some devices do not support a 5 GHz network on channels above 56 or 48).
The same situation is possible when using an outdated Wi-Fi client adapter driver.
We can assume that a Keenetic's 5 GHz access point automatically selects a channel above 140 (e.g., 149), and the mobile device will not see the access point then.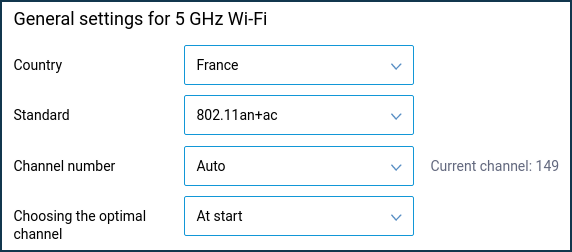 Connect to the Keenetic web interface, and on the 'Home segment' page in the '5 GHz Wireless Network' section, click the 'Advanced settings' link. And then, in the wireless network settings, check which channel number your access point uses.
Try manually setting the channel number below 56 (e.g., 36, 48, or 52). You can do this in the 'Channel number' field.
Then check if a 5 GHz access point will be available for connection.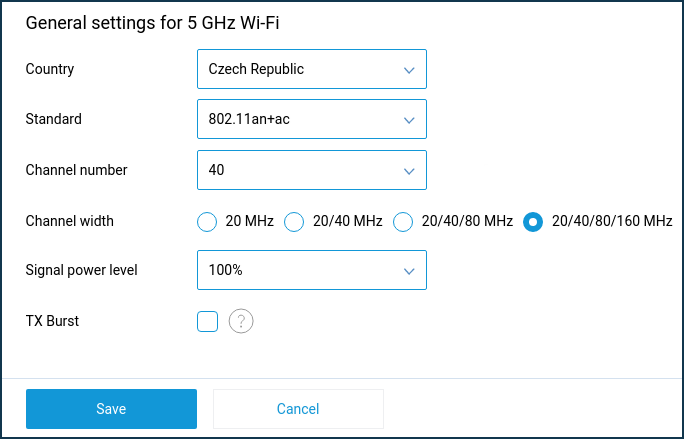 For more information, see the Available channels on the 5 GHz Wireless network article.
TIP: Tip: If your Raspberry Pi microcomputer does not see a Wi-Fi network in the 5GHz band, try to set the Wi-Fi region = 'US' in its settings to work with 5GHz networks (for example, in the Raspbian Booster OS you can do this through the terminal and the command sudo raspi-config).