The UPnP service allows you to automatically forward ports in a router. UPnP is used by applications such as Skype messenger, μTorrent and Transmission torrent clients, or XBOX Live network service. When using UPnP, the necessary NAT and firewall rules are automatically created in the router, eliminating the need to configure port forwarding by yourself.
NOTE: Important! The UPnP service must be enabled on the device or application for which the port forwarding will be performed - it may be a computer or network device (e.g. tablet, smartphone, etc.). Forwarding rules will be created automatically on request through the UPnP mechanism. These rules are valid only within the session and only for the local host from which the request was received. As soon as the session is over, the rule is removed.
Let's consider an example of using the UPnP service in a Keenetic router for automatic port forwarding.
In the router's web interface, go to the 'General system settings' page, click on 'Show components', and ensure that the 'UPnP service' component is installed. The UPnP service is enabled by default in the default configuration.

In our example, we use the μTorrent torrent client. Start the program and go to its settings.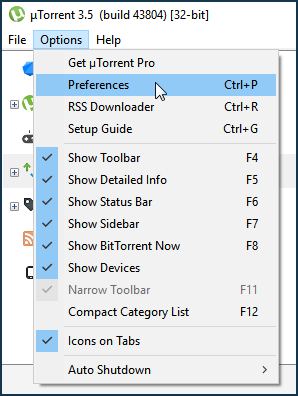 In the 'Port used for incoming connections' field, specify the port number that the torrent client will use or leave the default one (in this example, it is port 16762). Ensure that the UPnP service is enabled, specifically the 'UPnP port mapping' option. If the 'Randomize port each start' option is enabled in the settings, the application will use a new random port each time it starts up.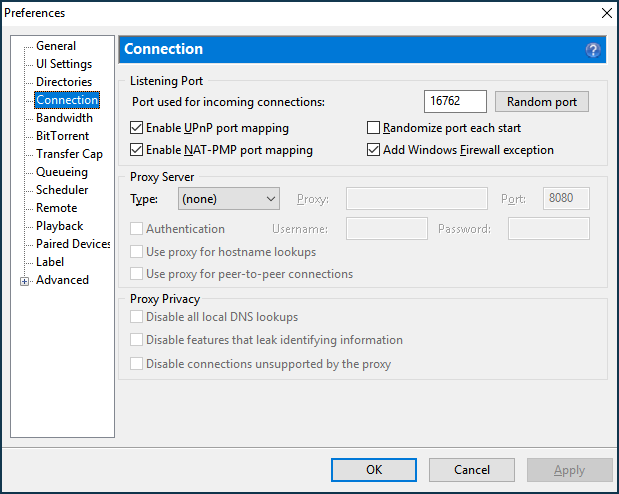 By enabling the UPnP service, the router will automatically create port forwarding rules.
You can view the list of ports opened via UPnP in the Keenetic web interface. Go to the 'Device lists' page and click on the device record. In the 'UPnP port forwarding table' section, you will see a list of ports open for a particular device.

You can also check open ports on the 'Port forwarding' page. The ports opened via UPnP for all devices in your home network are displayed here.

If your router uses a public IP address to access the Internet, you can check if a port is open on one of the Internet sites that provides this service, for example, at https://portchecker.co/.
Enter your WAN IP Address and the port number and click the 'Check' button.
If the specified port is 'Open', the keenetic router's UPnP service is working.
NOTE: Important! At the port check, the application using the port must be running and active (in our example, it is uTorrent); otherwise, the answer will be negative. Checking the open ports through any Internet service is possible only if a public WAN IP address is on the router's external interface.
If you need to disable the UPnP service, remove the 'UPnP service' system component through the web interface.