You can use the special Keenetic Recovery utility to restore the operating system in the Keenetic routers. This tool is designed to work on Windows computers and supports all Keenetic models (KN-xxxx).
Download the Keenetic Recovery utility for your device. The utility is available for download from the Download Center section.
To run the utility, first extract the zip-archive and then run the krutil-en.exe file.
NOTE: Important! For this tool to work properly while restoring the firmware, you need to temporarily disable the Windows Firewall and antivirus software on your computer, as they can block the program's operation.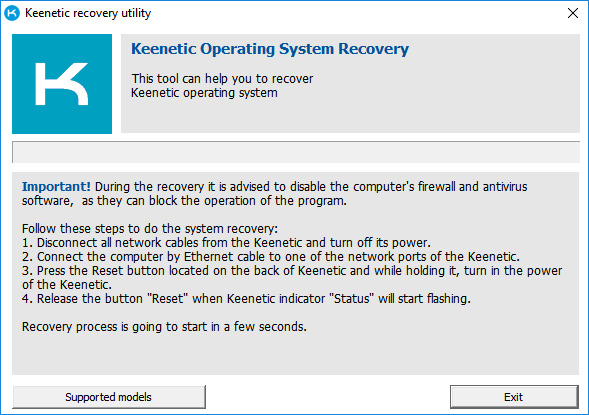 Next, strictly follow the instructions given.