If the router won't boot, the Status LED blinks constantly, the device reboots cyclically, the built-in network switch or Wi-Fi module stops working, there may be a firmware failure. Try using the Keenetic Recovery Utility to restore the device yourself.
This utility is designed to work on Windows computers and supports the latest Keenetic models:
Giga (KN-1010)
Start (KN-1110, KN-1111)
4G (KN-1210, KN-1211)
Lite (KN-1310, KN-1311)
Omni (KN-1410)
City (KN-1510, KN-1511)
Air (KN-1610, KN-1611)
Extra (KN-1710, KN-1711)
Ultra (KN-1810)
Viva (KN-1910)
DSL (KN-2010)
Duo (KN-2110)
Runner 4G (KN-2210)
Hero 4G (KN-2310)
Giant (KN-2610)
Speedster (KN-3010)
Download the Keenetic Recovery Utility specific to your model (the exact model name can be found on the back label of the case). The utility can be downloaded from the Download Centre.
NOTE: Important! Для корректной работы утилиты на время восстановления встроенного микропрограммного обеспечения необходимо на компьютере временно отключить Брандмауэр Windows (межсетевой экран) и антивирусное ПО, т.к. они могут блокировать работу программы. Например, в Windows 10 перейдите в меню "Панель управления" > "Система и безопасность" > "Брандмауэр Защитника Windows", нажмите "Включение и отключение брандмауэра Защитника Windows" и отключите брандмауэр: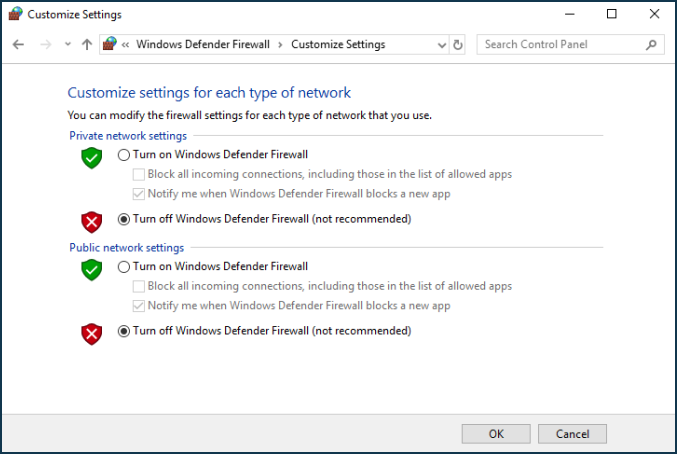 Для выполнения утилиты сначала распакуйте zip-архив и затем запустите файл krutil.exe.