The Wi-Fi network name and password (or the network key) are preset in the factory settings of the Keenetic by default. They are printed on the label of the router (on the bottom panel of the case).
If you wish you can change network name and/or password to connect the Keenetic's Wi-Fi network. Do do this you have to go on 'Wireless network' section of the 'Home network' page.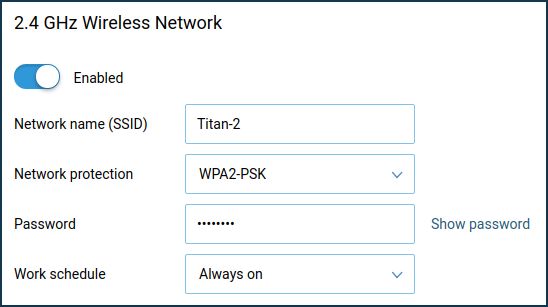 Set your new wireless network name in SSID field. Type your password in 'Password' field.
New password may consist of 8 to 63 symbols. Tap on 'Show password' to check the password.
NOTE: Important! After changing network's name or password, you will need to reconfigure your device's wireless connection.