Today Media Server is the most popular and convenient way to transfer content (video, images, music) to smart TVs, mobile devices, network media centers and media players. Your media library will be available for all devices on your home network from a connected USB drive via cable or Wi-Fi.
All Keenetics equipped with USB port have Media Server support, except Keenаetic 4G models, where USB port is designed only for 3G/4G USB modems connection.
To work with the built-in Media Server, you must first install the system component 'Media Server' on your Keenetic. You can do it on the 'General system settings' page in the 'Component options' section by clicking on 'Component options'.

Then go to the 'Applications' page and click 'Media Server'.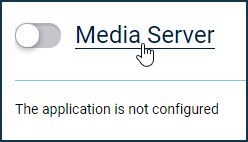 The 'Media Server' window will appear.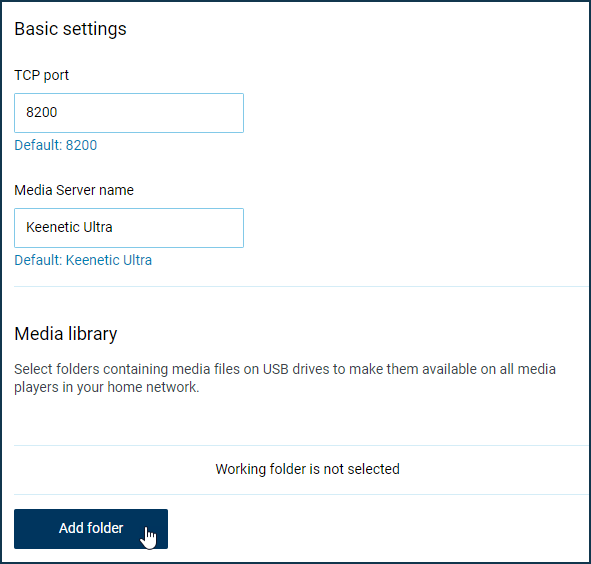 In the 'TCP port' field leave the default value (8200). This port is used by the built-in Media Server to operate SOAP (Simple Object Access Protocol). The Server uses this port for HTTP traffic to transmit media content descriptions.
NOTE: Important! Be sure to select one or more folders of music, movies, or photos on USB drives that will be available for all media players on your home network.
Click the 'Add folder' button and select the required folder in the window that opens (you can choose a parent directory). In our example, a 'video' folder containing video files was selected on the USB drive.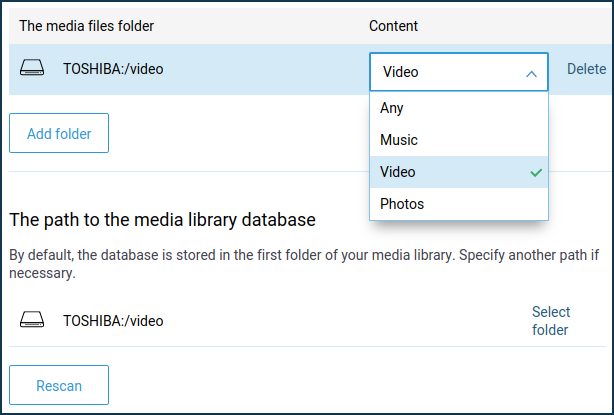 In the 'Content' field you can define a specific type for the content of a folder with files.
When the folder is initially connected, the Media Library database will be created (by default, the database file is stored in the first folder) and the files and subfolders inside it will be automatically scanned. If you have a large number of files on your drive, indexing can take a long time.
NOTE: Important! Content can only be viewed via the Media Server from a USB drive connected to the Keenetic. For more information on connecting a USB drive to the Keenetic, please refer to the following instructions Connecting a USB drive.
To make the client device on which you are going to watch content detect Media Server, it must be connected to the router's home network.
Here we're finished configuring the Media Server in the Keenetic.
You can check the performance of the Media Server on your TV, computer or mobile device using a media player that supports DLNA technology.
In our example, it's a smartphone. To play media content over a network, you need a media player that supports DLNA. There are media players that support this technology for both Android and iOS devices (for example, VLC, AnDLNA, UPnPlay for Android, and AVPlayer and nPlayer for iOS).
Connect your mobile device to the Keenetic's home network over Wi-Fi. Launch the media player (in our example, it's VLC). The application will automatically detect the Media Server in your home network. Choose Keenetic from the list to connect to the Media Server.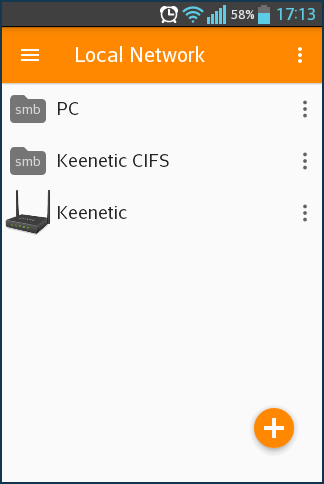 The application also detected an SMB share on the home network because the Windows network file server is enabled in Keenetic by default.

Select 'Browse Folders' for access to media files.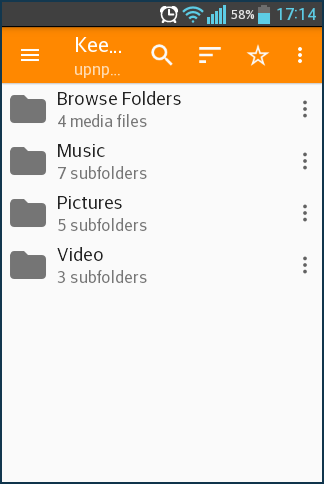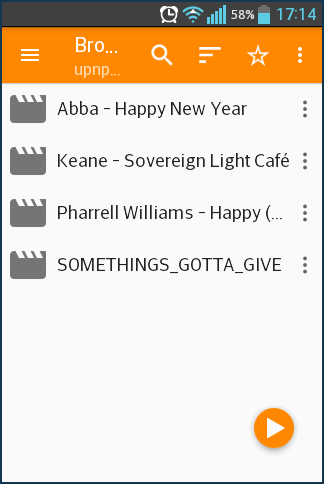 Select the necessary file for playback.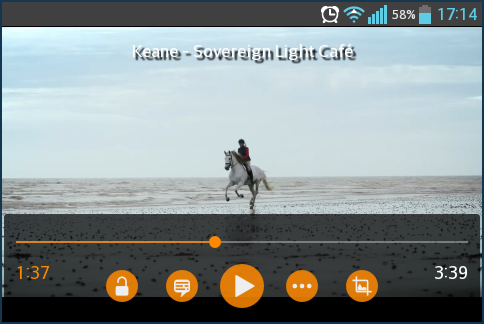 Similarly, you can set up video playback on Smart TV with DLNA support.
To display files from Media Server, your TV must be connected to the Keenetic network (via Ethernet cable or Wi-Fi).
We will not focus in detail on the Smart TV setup, as it may vary greatly depending on the model and manufacturer. Please refer to your TV's instruction manual. Your TV manufacturer should provide detailed information on setting up the playback of files from DLNA-compatible devices connected to your TV over the network. There are different names for this service on TVs from different manufacturers (for example, AllShare in Samsung and SmartShare in LG).
Typically, for most Smart TVs, it is enough to have a connection to the Keenetic home network, and in the list of sources or connected devices will appear Media Server with the ability to navigate by folder and by content type.
TIP: Note:

1. Some files may not play on the client device depending on their resolution and format. In addition, some functions may not be available (e.g. selecting the subtitle language, rewinding, resuming viewing from a stop location and so on).

For example, it is known that 4K content is not played on Smart TV LG 49UB850V, although when a hard drive is directly connected to a TV via USB, the same files are played. This is a limitation of this TV model: ULTRA HD Video: 3840 X 2160 It supports the playback through USB only.

Typically, high-quality playback of content on the receiving device over Wi-Fi can be obtained within one room with the Keenetic. For more information on wireless network performance, see the following article How to maximize Wi‐Fi speed.

2. The sorting of the Media Server content view depends on the capabilities of the client device on which the playback is to be performed. If you are not satisfied with the sorting of Media Server files, try to set it up by yourself (by parameters track, album, date, title, class) by the instruction Media Server file sorting.