A host traffic monitor has been added since KeeneticOS 2.14. It allows you to monitor the traffic consumption of registered devices (local traffic is not counted). The graph shows the Top 5 traffic consumers in the selected time interval (3 min / 1 hour / 3 hours / 1 day). There you can see the information for the last 24 hours. Clear numbers can be useful for easy monitoring of device activity and traffic volume, as well as for bandwidth allocation or specific restrictions.
The graph is available in the web interface on the 'Host traffic monitor' page.
To display traffic statistics on the graph, you have to register the device in your home network in advance.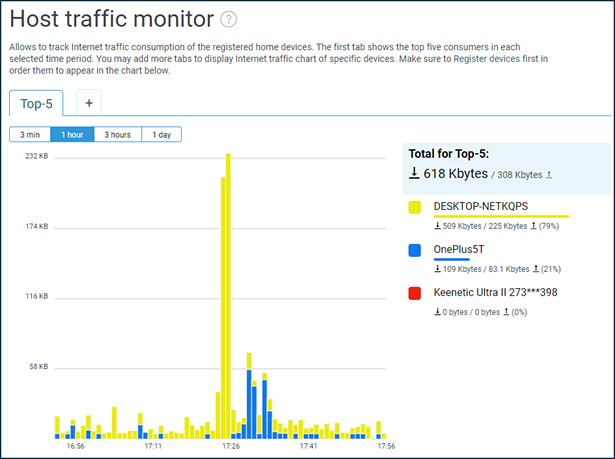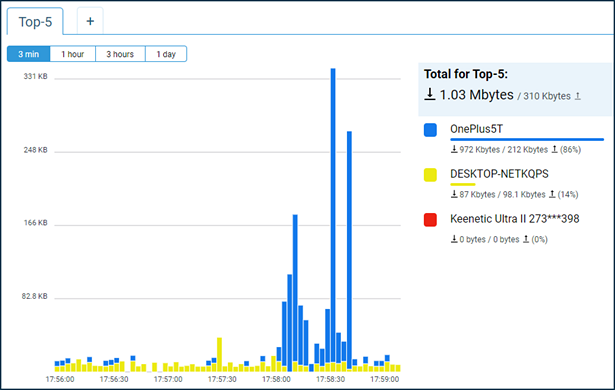 Since KeeneticOS 2.15, additional tabs can be added to display the traffic of a specified device.