Latest Wi-Fi security algorithms, namely WPA3-PSK, OWE, WPA/WPA2/WPA3-Enterprise, and WPA3-192 Enterprise have been implemented in KeeneticOS starting version 3.1.
This feature is supported for Ultra (KN-1810), Giga (KN-1010), Viva (KN-1910), Extra DSL (KN-2111), Extra (KN-1710), Air (KN-1610), Omni DSL (KN-2011), Omni (KN-1410), Lite (KN-1310), Keenetic 4G (KN-1210), Start (KN-1110) models.
WPA3-192 Enterprise (Suite B) configuration is possible only for Giga, Ultra and Viva.
Also, using WPA3-PSK and OWE protocols for Wireless ISP connections is currently available for those three models only.
WPA3-PSK (Wi-Fi Protected Access, developed by the Wi-Fi Alliance and announced in 2018) is a security algorithm that provides data protection in Wi-Fi networks. It pertains to the WPA3-Personal mode, included in the third version of the WPA3 protocol set. The new protocol replaces WPA2, introduced in 2004. The main idea of implementing the new WPA3 protocol is to eliminate conceptual flaws in the WPA2 protocol, and in particular, to protect against certain types of attack (Key Reinstallation Attacks, KRACK). The WPA3 protocol has a higher level of security than WPA2.
WPA3 allows two modes of operation: WPA3-Personal and WPA3-Enterprise.
WPA3-Personal (WPA3-PSK) provides 128-bit data encryption and WPA3-Enterprise (Suite B) provides 192-bit data encryption.
OWE (Opportunistic Wireless Encryption) is an encryption method to enhance the security and privacy of users connecting to open (public) Wi-Fi networks.
For more information on WPA3 and OWE security mechanisms, please see the following links: WPA3, SAE, OWE.
WPA3-PSK and OWE configuration is available in the Keenetic web configurator in the 'Wireless Network' settings on the 'Home' page ('My networks and Wi-Fi' menu section). Locate the 'Network protection' drop-down and select the appropriate algorithm for your network.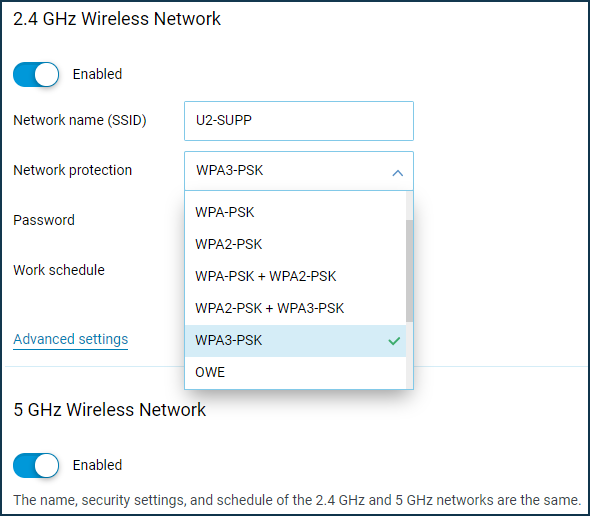 NOTE: Important! In order to use the new WPA3-PSK and OWE network protection mechanisms, the connected device must have support for these algorithms in the driver of its radio module.
Below are some examples of connection on a Oneplus 6 smartphone (Android 9).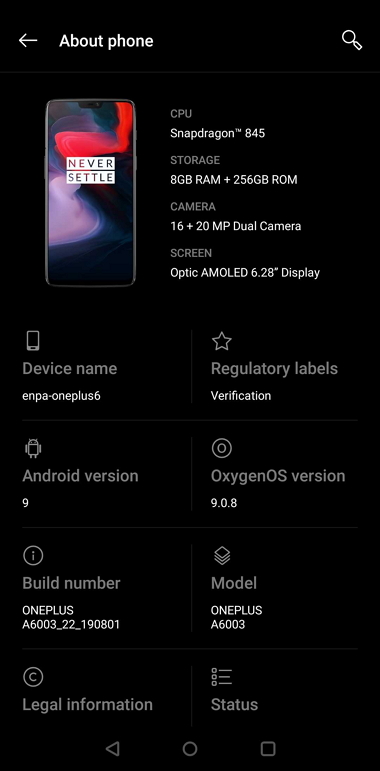 WPA3-PSK network protection (SAE):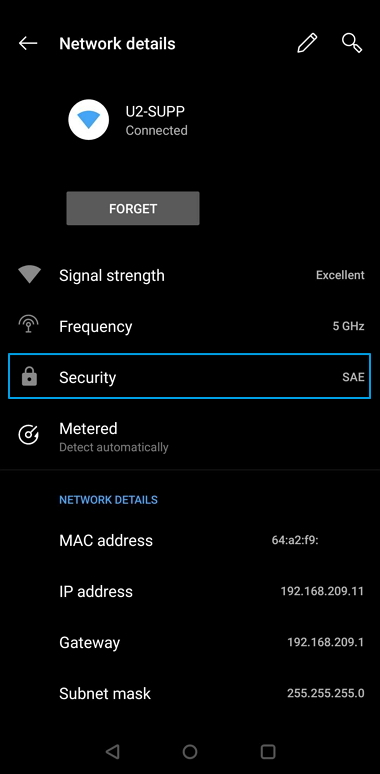 OWE open network protection: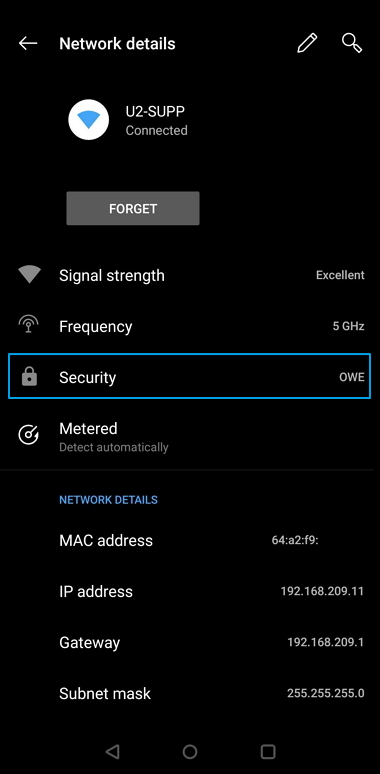 In order to use the WPA Enterprise protocols, you need to install the 'WPA Enterprise' system component. You can do this on the 'System settings' page by clicking on 'Component options'.

After that, you will be able to configure the WPA Enterprise protocols in the Wi-Fi settings.