From the Keenetic mobile application, you can directly contact our technical support team to ask questions about your Keenetic router or mobile app's operation and configuration.
NOTE: Before contacting the support:

— Search for the information you need on our Keenetic Help Center site. It already contains answers to frequently asked questions. On the website, you will find detailed instructions for the router and Keenetic mobile app setup.
— Check that the router's operating system version is up-to-date. If a KeeneticOS update is available, we recommend Updating KeeneticOS online.

When contacting customer service, provide the following information:

— Know the 'Service tag' of your device. It has 15 digits and is located on the back label.
— Describe the problem in detail. The more detailed the question, the more accurately we will answer! We recommend taking screenshots to illustrate the issue and attaching them to your message for clarity and completeness.
Launch the Keenetic app. On the 'Locations' start screen, click on the Help

icon.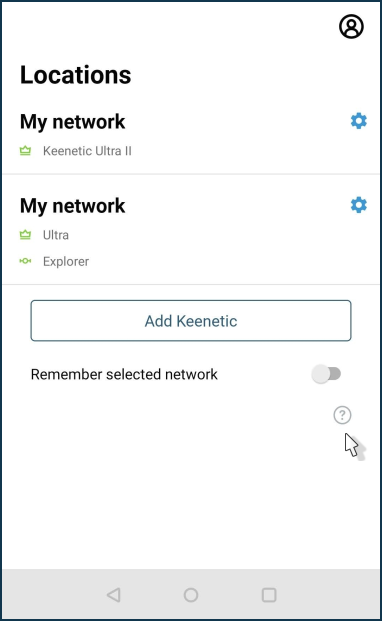 From the Support screen, click on the

icon to create a request (enquiry, ticket) to Keenetic Technical Support.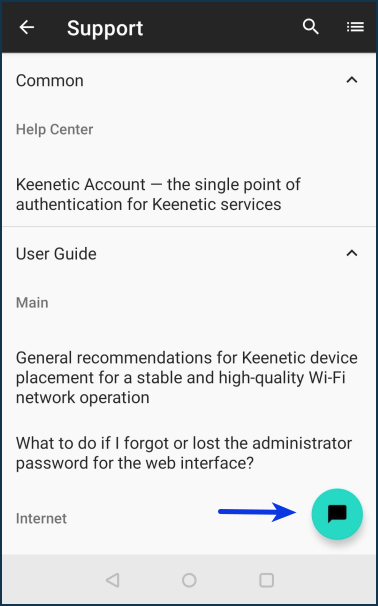 Write a message and send it.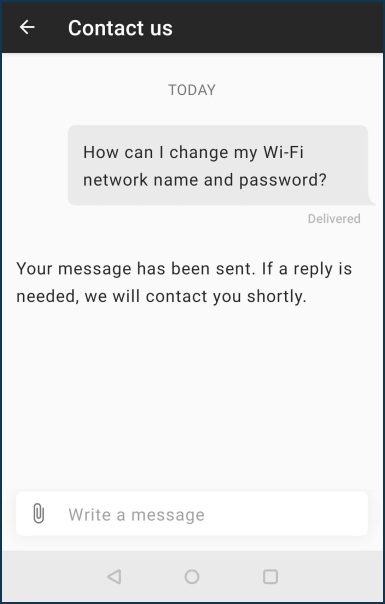 A copy of this message will be sent to the e-mail address you specified when you registered your user account in the app. A message with the answer to your question will be sent to your e-mail address. You can communicate with Technical Support via e-mail (from the app or web-based e-mail service) or the Keenetic app. Your requests will be saved on the 'My tickets' screen. You can open it from the Support screen by clicking on

.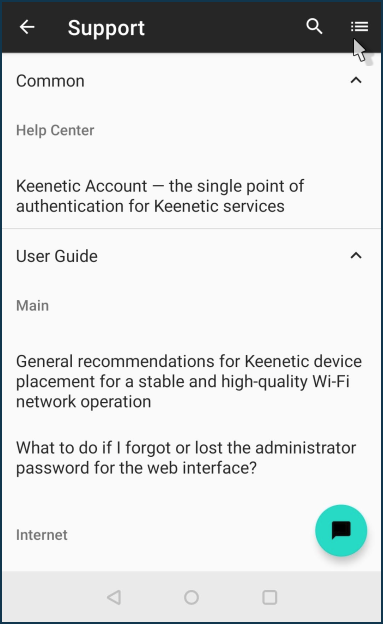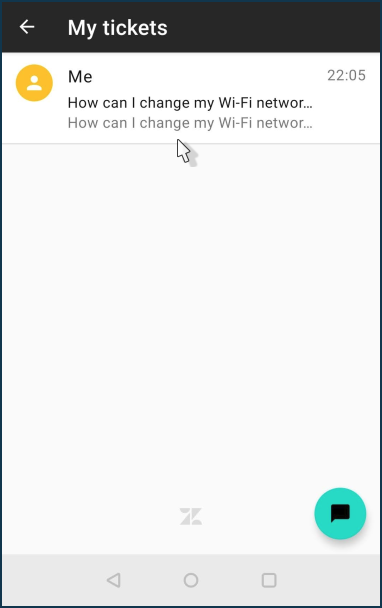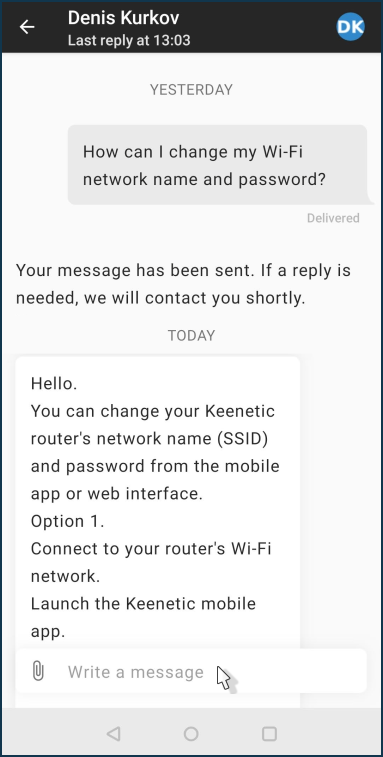 You can attach screenshots or a self-test.txt system file to your message.
To do this, click on the attachment icon

and then on

to select the files to attach.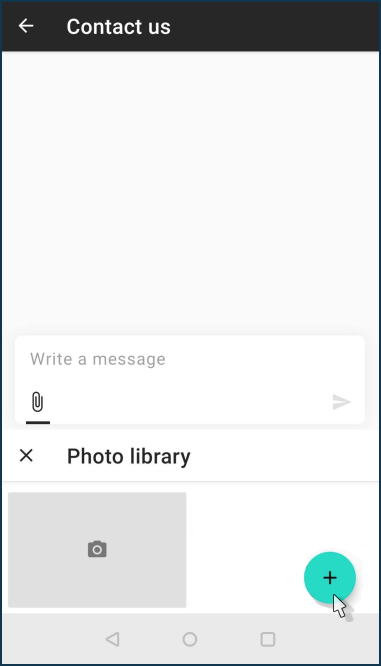 As mentioned above, you can correspond through an e-mail application or web service and attach the necessary screenshots, photos, and files to the message. Here is an example of correspondence: