Sometimes, the administrator ('admin' user) password for accessing the web interface has been forgotten or lost. It is not possible to view the current password and recover it, but you can do the following:
If you previously installed the Keenetic application, use it to connect to the router settings and change the administrator password in it (the easiest and most convenient way);
Reset the current administrator password by editing the previously saved configuration file startup-config.txt and then assign a new password (the method is for advanced users, see details in Restoring Keenetic router settings from the backup configuration file);
Reset your router to the factory settings using the special Reset button on the case (universal, but most radical way, shown in the 'System settings and admin password reset' instructions).
When you perform a reset, all user settings will be deleted. There is no administrator password for the router in the factory settings; the user assigns it at the initial setup. After restoring the factory settings, you will need to reconfigure the router Internet connection. Before resetting, make sure you have all the information you need to set up your connection.
TIP: Tip: To avoid all user settings reset and to be able to change the administrator password, we recommend using the Keenetic mobile application on your phone or tablet and adding the router to it, or/and saving the configuration file (system file startup-config.txt) with the current settings of the router on your computer or mobile device.
Let's take a closer look at the first option — changing the administrator password through the Keenetic application.
The mobile application uses the same administrator login/password as the router web interface. Run the previously installed Keenetic application on your mobile device. The starting screen 'Locations' will show all the routers added for management. Click on the network you want to connect to.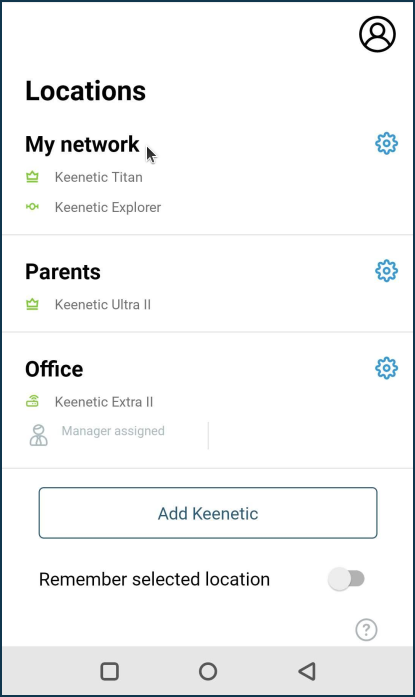 Then click on the router name in the centre of the screen to go directly to its settings.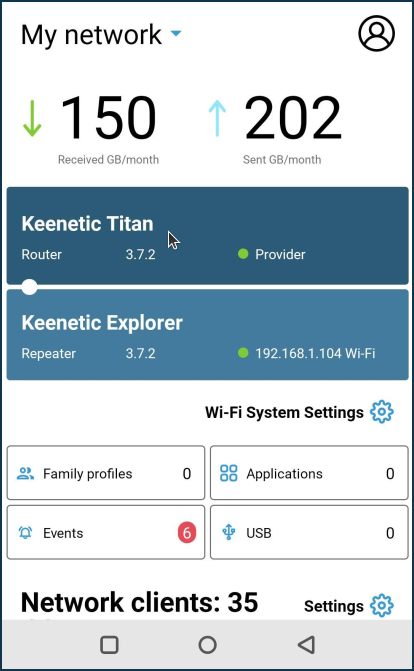 Go to 'Management' > 'Users' menu.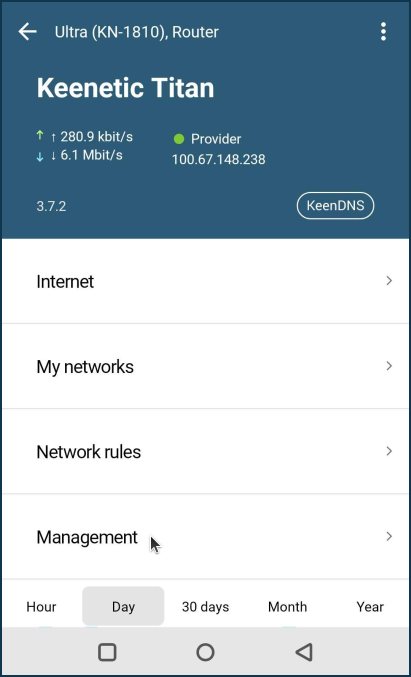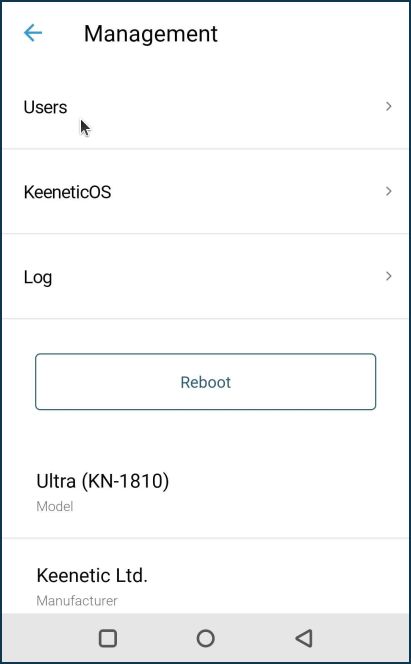 Click on the admin user entry and enter the new administrator password in the 'Password' field. Then click on the checkmark in the upper right corner of the screen to save your settings.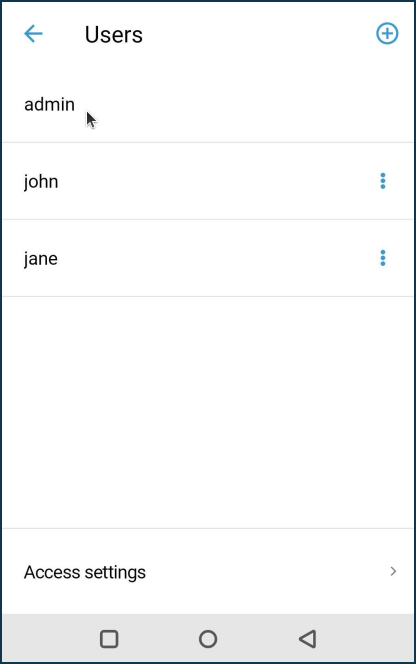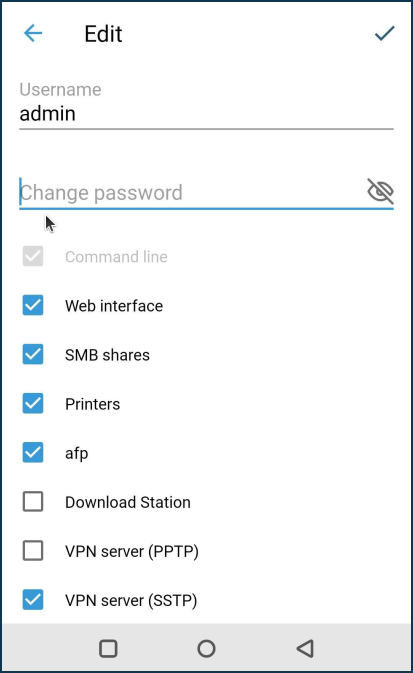 With the newly set administrator password, you can connect to your router's web interface using a browser.