With the Keenetic mobile app, you can restrict Internet access to any device on your home network. For example, parents can block Internet access for their children's computers, tablets or smartphones. This can be done either from the home network or remotely over the Internet.
Launch the Keenetic app and on the 'Locations' screen, click on the network name. In the list of home network devices, click on the device entry for which you want to block access to the Internet.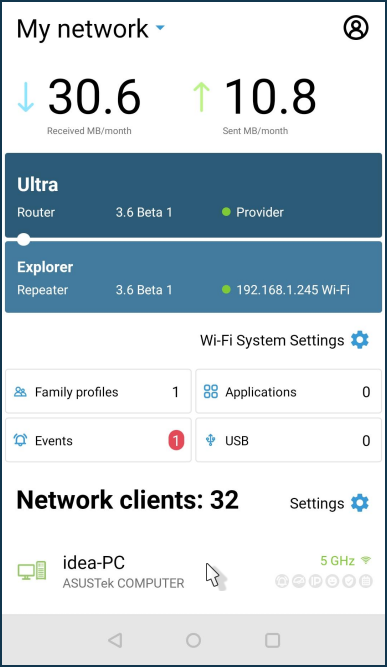 From the device options screen, set the 'Internet access' switch to Off.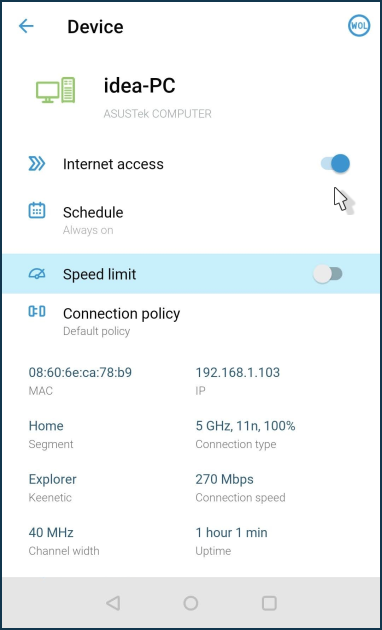 Internet access will be blocked immediately for this device. To restore access, set the 'Internet access' switch to On.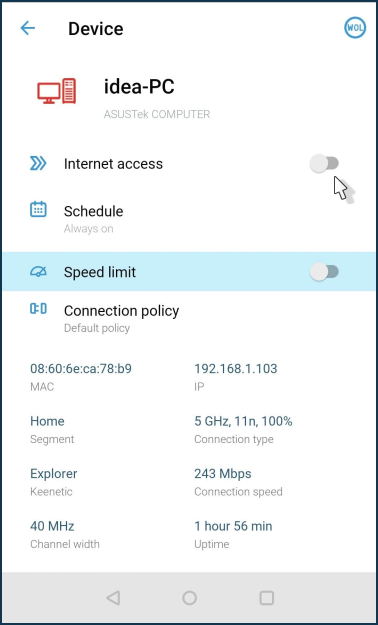 NOTE: Important! If a work schedule is used for the device, it will prioritise the manual Internet access blocking.
It is currently impossible to manually restrict Internet access if that contradicts the current schedule to avoid conflicts of mutually exclusive rules for the same device or device groups. If you want to block access manually, you must disable the schedule before doing so.
The developers plan to implement a more flexible setting in future versions with the possibility of simultaneous manual control in conjunction with the current schedule.
If you want to disable Internet access for a group of home network devices at once, use Family profiles.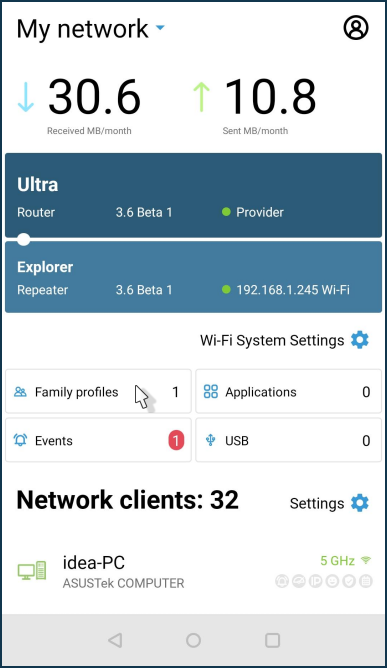 If you disable Internet access in the family profile, the schedule will no longer be active. For example: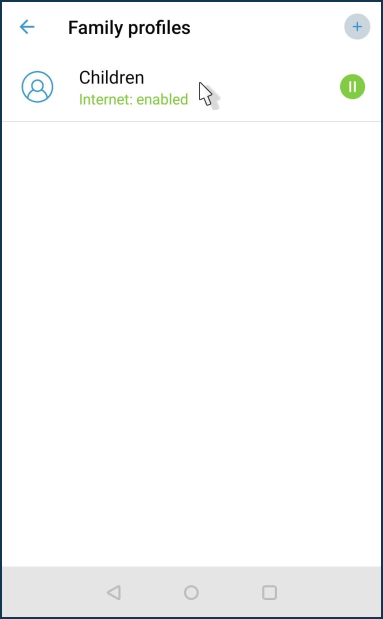 3 devices added to the profile: a computer, a tablet and a smartphone.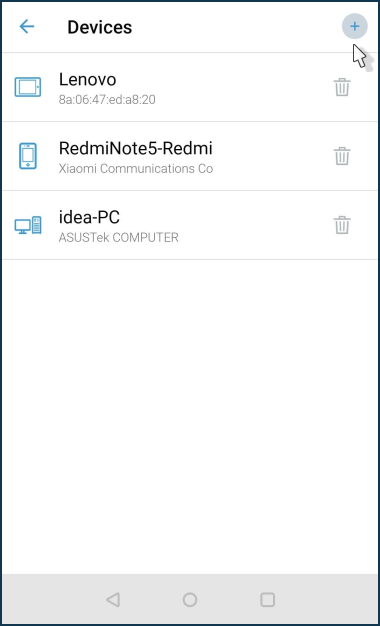 To block Internet access, set the 'Internet' switch to Off.
NOTE: Important! Switching off the Internet in the family profile will be applied to all devices in the current profile.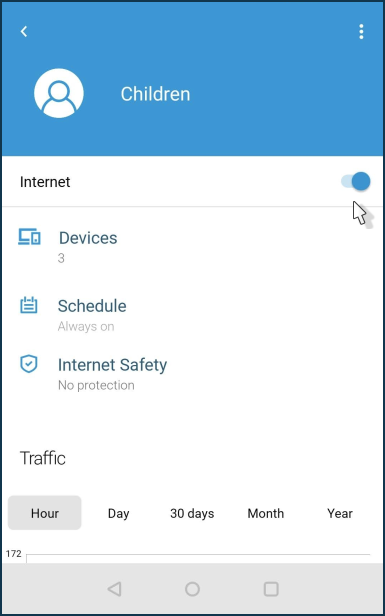 To restore access, move the 'Internet' switch to the On position.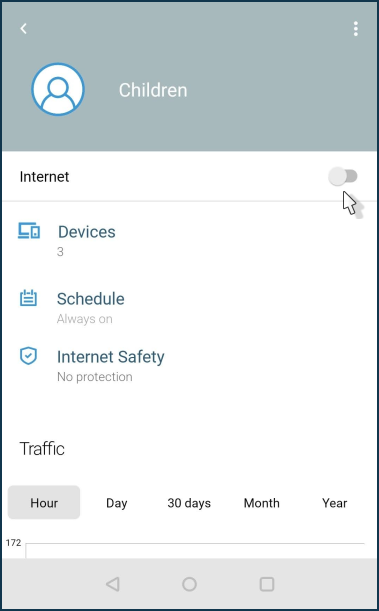 A similar setting for switching off the Internet can be made by pressing the 'Pause' icon on the 'Family profiles' screen.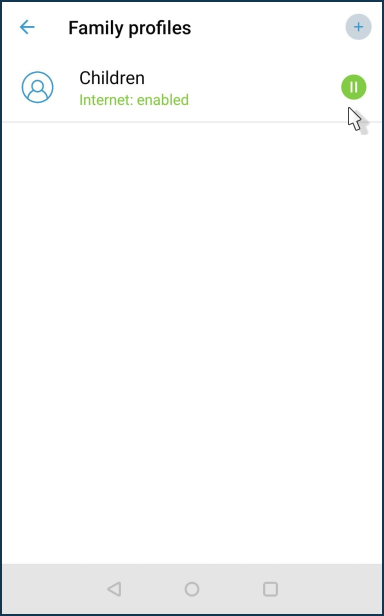 Pressing the 'Start' icon again will re-enable the Internet on the current profile devices.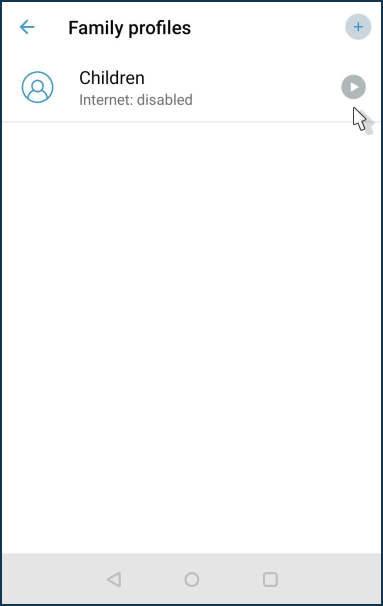 TIP: Tip: If you only want to block the Internet access to a single family profile device, remove it from the profile, go to the 'Devices' screen, locate that device, click on its entry and in the options screen, clear the schedule and then move the 'Internet Access' switch to Off.
If you often need to disable/enable Internet access for individual devices on your home network rather than the entire family profile group, we recommend creating its own profile for each device so that you can separately manage Internet access for a particular device.