Keenetic Hero 4G+ (KN-2311), Runner 4G (KN-2211) and previous generation models Hero 4G (KN-2310), Runner 4G (KN-2210) come with two removable omnidirectional cellular antennas.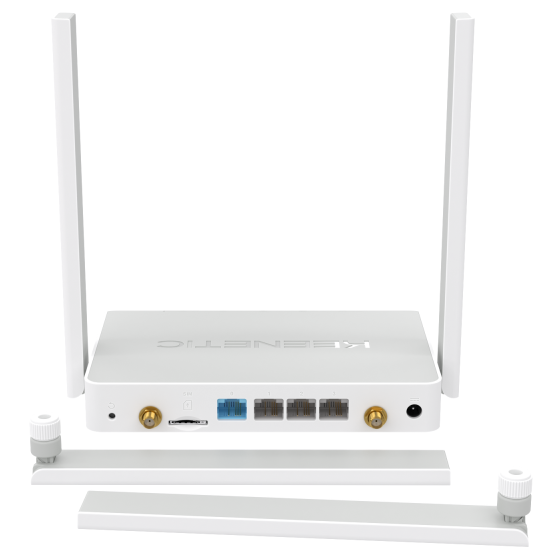 SMA female connectors are used on the housing; the antennas are equipped with an SMA male connector.
The physical dimensions of the complete antennas are shown in the figure (in mm):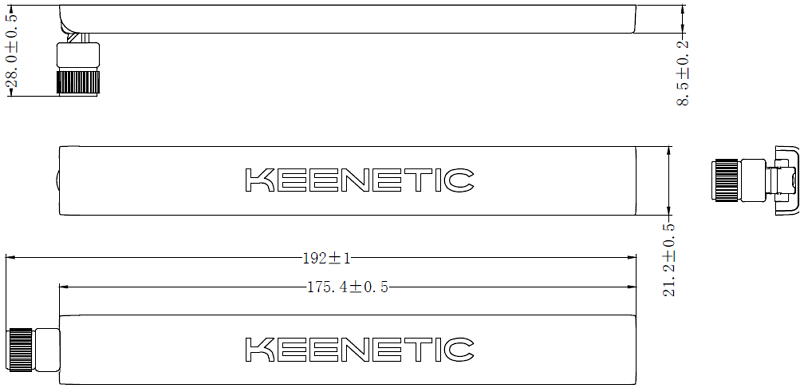 Characteristics of the LTE antennas supplied with the package:
Frequency

824 MHz ~ 960 MHz
1.71 GHz ~ 2.17 GHz
2.3 GHz ~ 2.69 GHz


Impedance

50Ω

Standing Wave Ratio (SWR)

≤3.5 Max.

Antenna Gain


824 - 960 MHz: 2 dBi
1710 - 2170 MHz: 3 dBi
2300 - 2690 MHz: 4 dBi


Polarization

Linear

Return Loss

-5 dB Max.

Cable Type


RG-178

Connector Type


SMA (Male)


Operating Temperature

-40 ~ 65 ℃

You can use external directional antennas equipped with SMA male connectors (sold separately) if necessary. For more information, see Connecting outdoor directional antennas to Hero 4G(+) and Runner 4G.