Our service provides the ability to import devices that are registered through the Keenetic Account.
You can read more about registering devices in the Keenetic Help Center article.
Click 'Import routers from Warranty App' on the homepage or sidebar menu:
Select the devices you want to import into the RMM: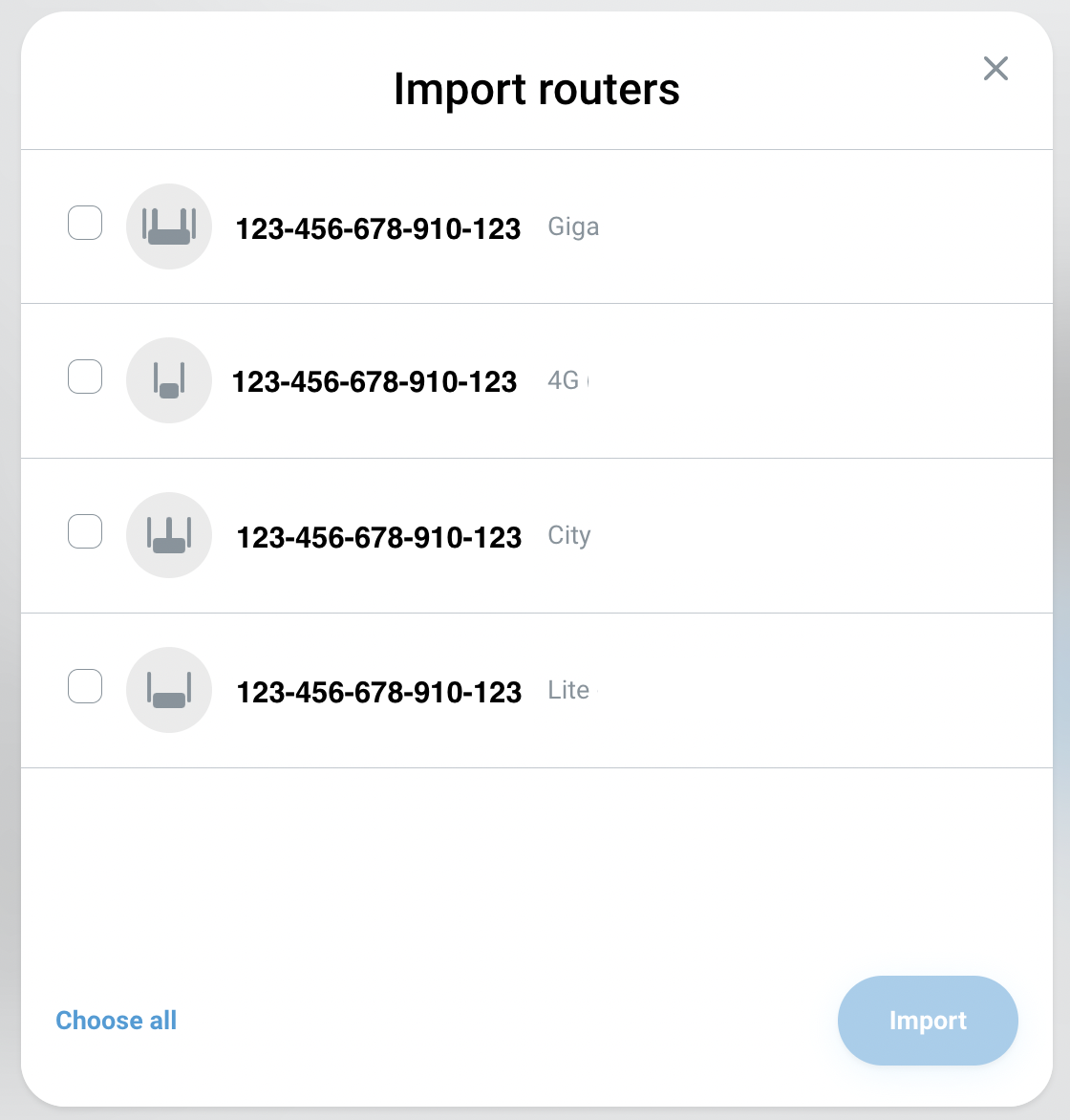 Once selected, click the 'Import' button. It will take up to 1 minute to import and download information.
NOTE: Important! Wi-Fi system extenders that have not been registered before automatically become under warranty when the Wi-Fi system controller is imported.