Keenetic RMM Beta (Remote Network Monitoring and Management) is a cloud-based multi-site remote monitoring and management solution purpose-built for Small/Medium-sized businesses to help keep critical networks and infrastructure online 24/7.
It allows you to centrally monitor the status of all devices at any time from anywhere in the world and from any type of device. The Keenetic RMM service can be accessed via a web browser allowing cross-platform operations.
NOTE: Important! Keenetic RMM Beta service is developed for devices with KeeneticOS version 3.6.3 and higher (all actual Keenetic models with index KN-XXXX, produced since 2018).
Keenetic RMM offers features that allow you to administer your network faster, more conveniently and efficiently:
The ability to remotely add a device by its service tag or KeenDNS domain name;
Convenient, quick and seamless access to the web interface of each device from the Keenetic RMM control panel;
Telegram messenger notification system - easy to set up alerts will keep you informed of important events;
The ability to create a team and send invitations to manage public networks together;
Detailed and up-to-date information on each network - displaying numerous network parameters, controllers and access points, as well as all connected devices for monitoring;

Group operations for ultra-fast network and device management;

A single Keenetic Account is used to access the Help Center website, the Keenetic RMM cloud service and the Keenetic mobile app;

Search panel to quickly and easily find the network or device you need;

The Keenetic RMM web control panel provides cross-browser access, allowing it to work correctly on any device from laptop to smartphone, regardless of the device's operating system;

The interface is implemented in a light and dark colour palette.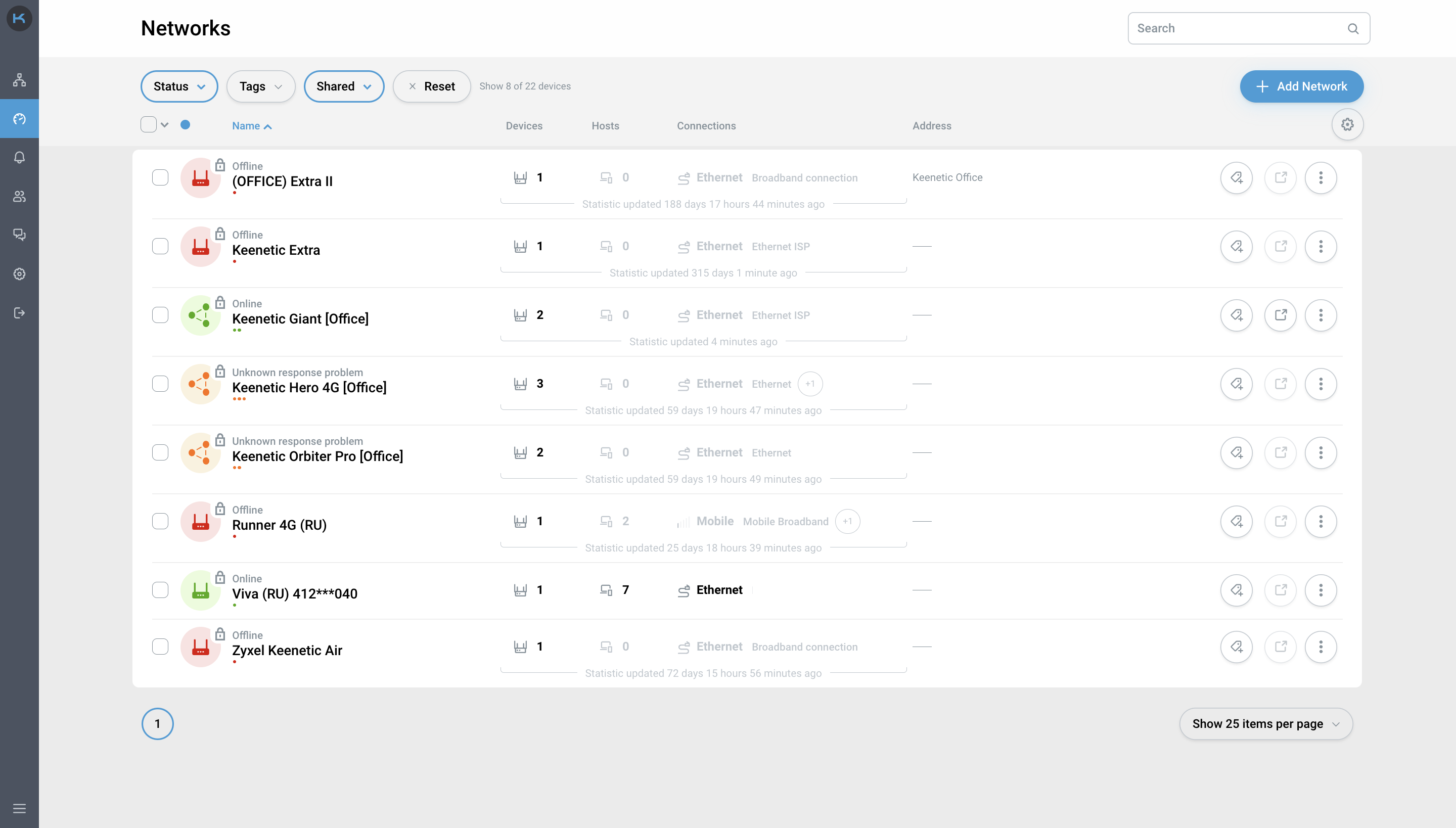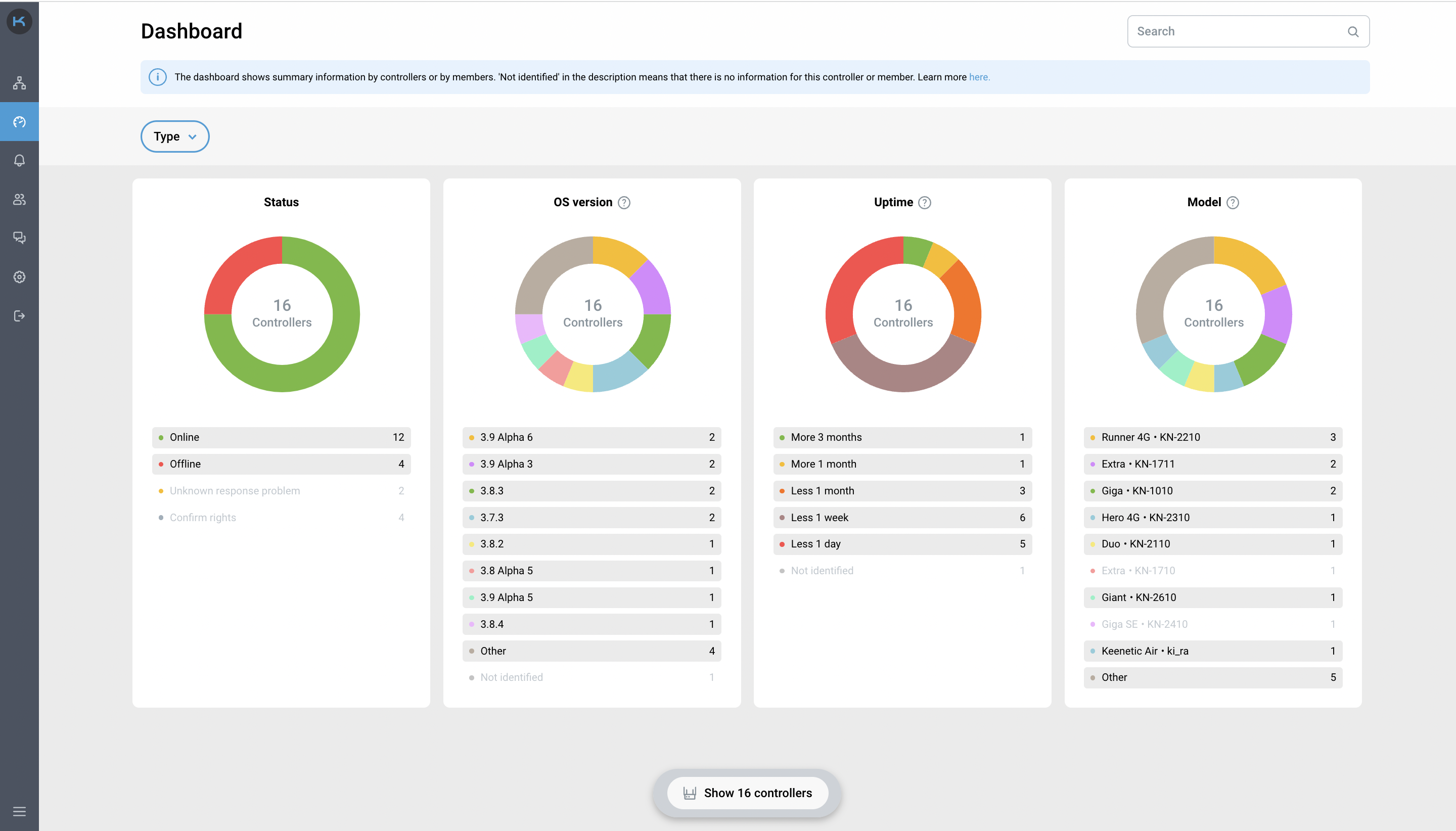 TIP: The Keenetic RMM Beta service is under active development and beta testing, and we have big plans for its evolution. We value user feedback to our technical support engineers or directly to the developers so that we can quickly find bugs and fix them as fast as possible.

There is a special 'Keenetic RMM' section in our Community Forum, where you can leave your questions, feedback, first impressions about Keenetic RMM Beta and discuss development plans or offer new features.
You can find articles and instructions on using the cloud service on the Help Center website under the 'Keenetic RMM Beta' section.