Diagnostic information is essential for solving complex configuration or troubleshooting issues. This feedback is primarily intended for developers and technical support engineers.
On the 'Diagnostics' page, under the 'General' tab in the 'System log' section, you can view the system log in which system events (logs) are logged. To view the system log, click on 'Show log'.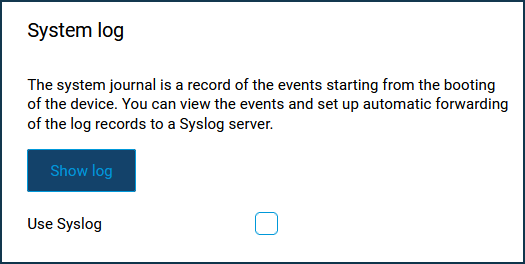 For example: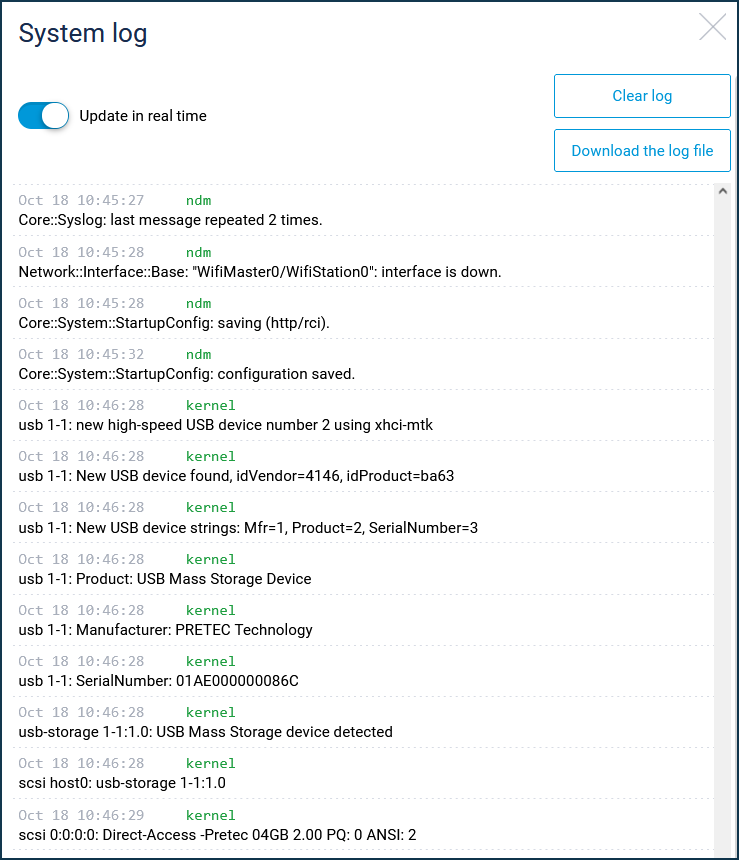 To save the log (system log.txt file), click 'Download the log file'. The log.txt file will be downloaded by the web browser. If the save file window appears, specify the location (the folder where the file will be saved) and click 'Save' or 'OK'.
You can open the log.txt file for viewing in any text editor.
TIP: Note: The Keenetic router's system log stores up to 3000 entries. The rate at which the log fills up can vary, depending on the number of services running and the activity of the home devices. As soon as the entries exceed 3000, the old entries are deleted, and new messages are stored. Use an external Syslog server to save the log entirely.
Keenetic routers know how to send system logs containing alerts, system messages, etc., to a designated Syslog server designed to collect and store system messages (logs). To do this, enable the 'Use Syslog' option and specify the IP address of the Syslog server in the 'Server address' field that appears. For example:
For more information, see the article 'Saving the system event log to a Syslog server'.