Keenetic Hero (KN-1011) and Voyager Pro (KN-3510) models use a separate chip for the 5GHz Wi-Fi spectrum analyser function. It continuously scans all Wi-Fi channels in the 5 GHz band and shows the level of interference from neighbouring networks to help you choose the freest channel number at your location.
An independent and always-on spectrum analyser keeps the primary AP running without shutting down clients in the 5 GHz band for the time it usually takes to find free channels.
Spectrum analysis is implemented only for the 5 GHz band because it is based on the Wi-Fi processor manufacturer's original ability to analyse the occupancy of so-called DFS channels used by military and weather radars as well as satellite communications.
The 'Wi-Fi spectrum analyser' tab is located in the 'Status' menu on the 'Wi-Fi monitor' page.
The channel load data shows Wi-Fi signals received by an independent spectrum analyser and does not include Wi-Fi signals transmitted by this Keenetic device.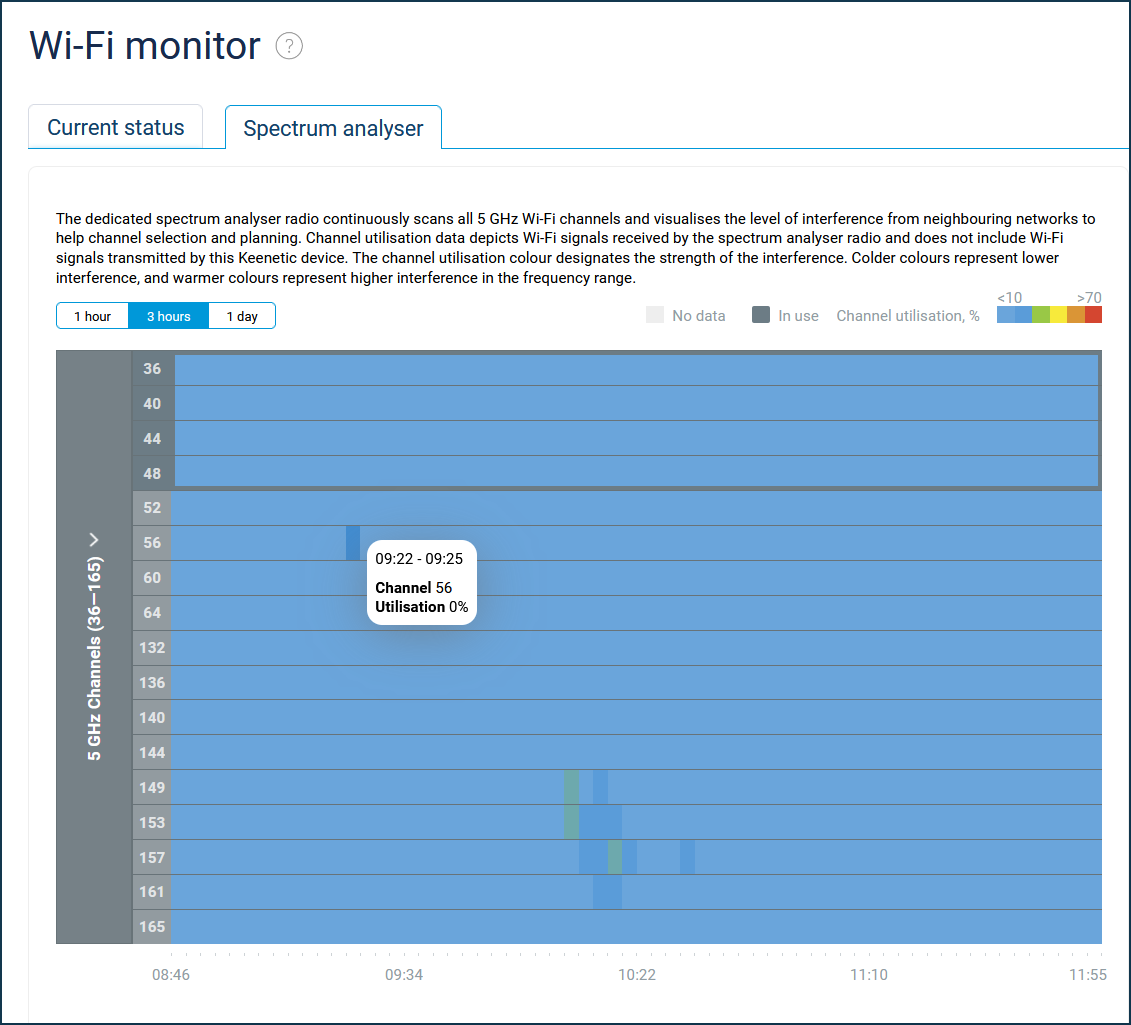 The channel load colour indicates the strength of the interference. Cold colours indicate relatively low interference, and warm colours indicate higher interference in a given frequency range.