Release notes are published on our portal. The information is provided for your particular Keenetic device model.
On the support site, in the Download Center section of the Files page, choose your Keenetic model and click on the release notes link.
A browser tab will display information detailing KeeneticOS release changes. Here you will find descriptions of previously released versions of KeeneticOS from the Main Channel, Preview Channel and Developer Channel.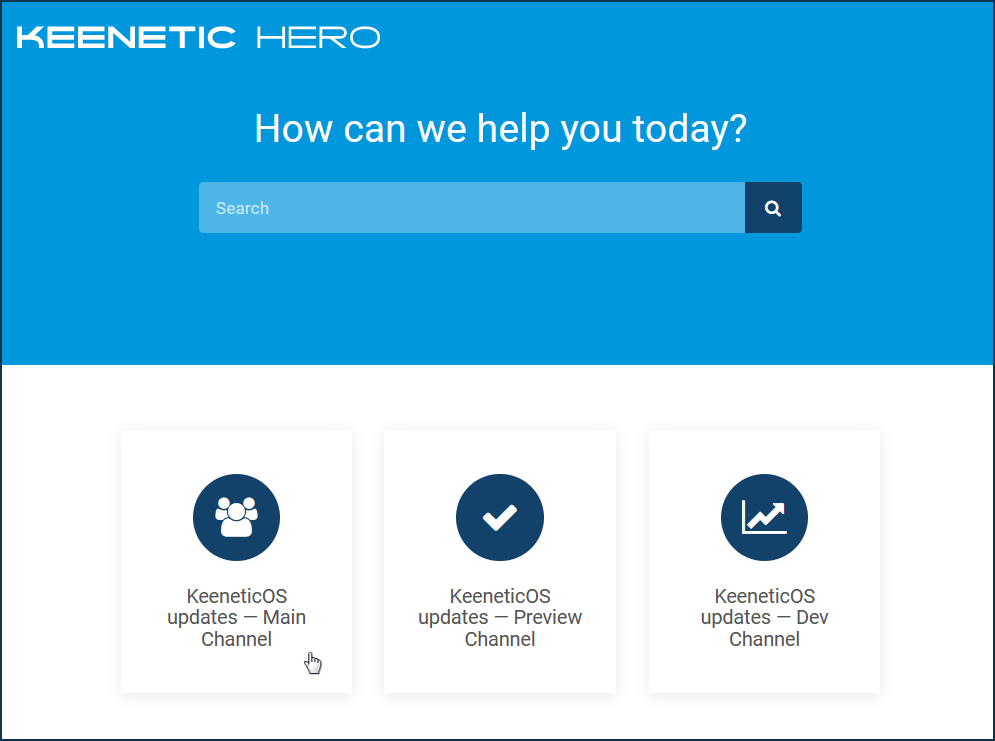 For example: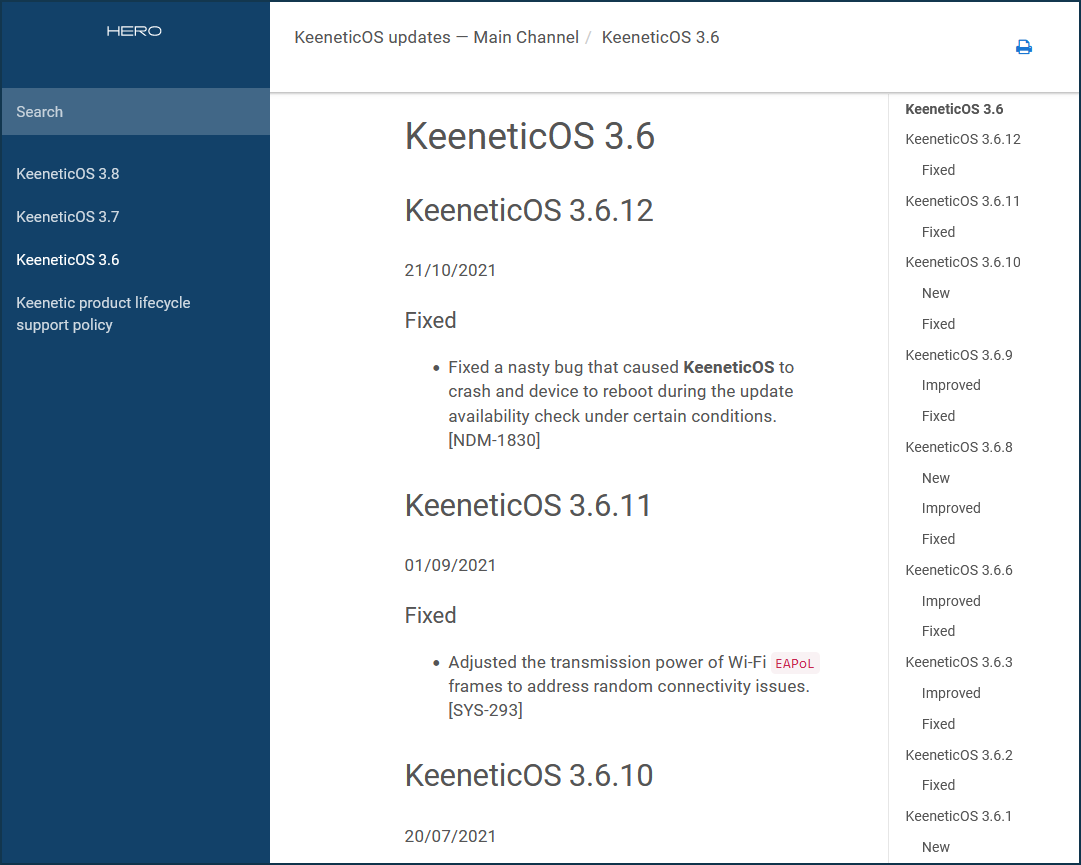 Here you can also check the archive of changes and find descriptions of previously released KeeneticOS versions.
If you need to quickly find relevant information in the descriptions, you can use the search engine.