Using the Keenetic mobile app, it is possible to upload the self-test.txt system file from the router.
TIP: Help: The self-test system file contains complete router system information (without passwords), diagnostic information, logs and current configuration. If you encounter a problem with your router or connection to your Internet service provider, you can send the self-test file to our technical support team for analysis and diagnosis of the problem.
On the location dashboard, select the device whose settings you wish to connect to and then click on its name: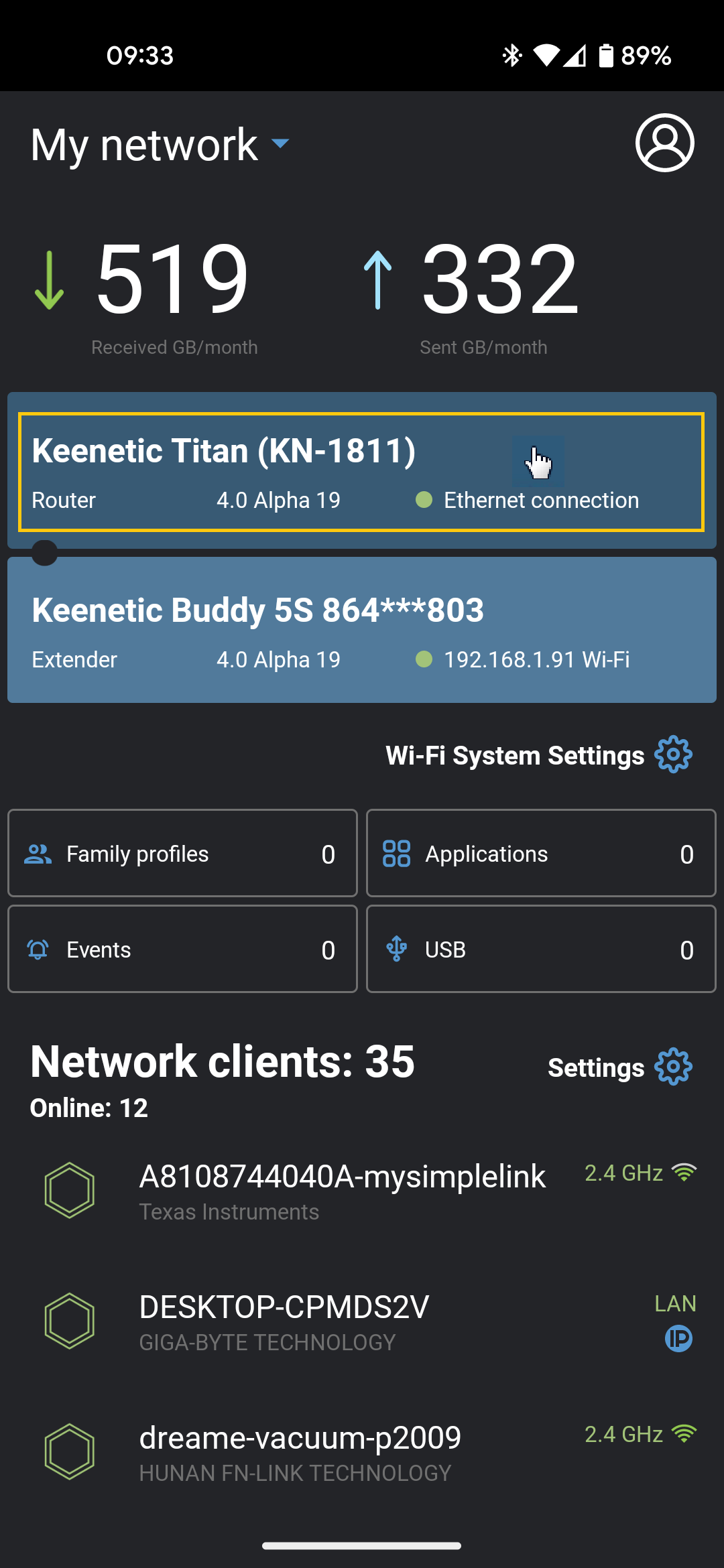 Go to 'Management':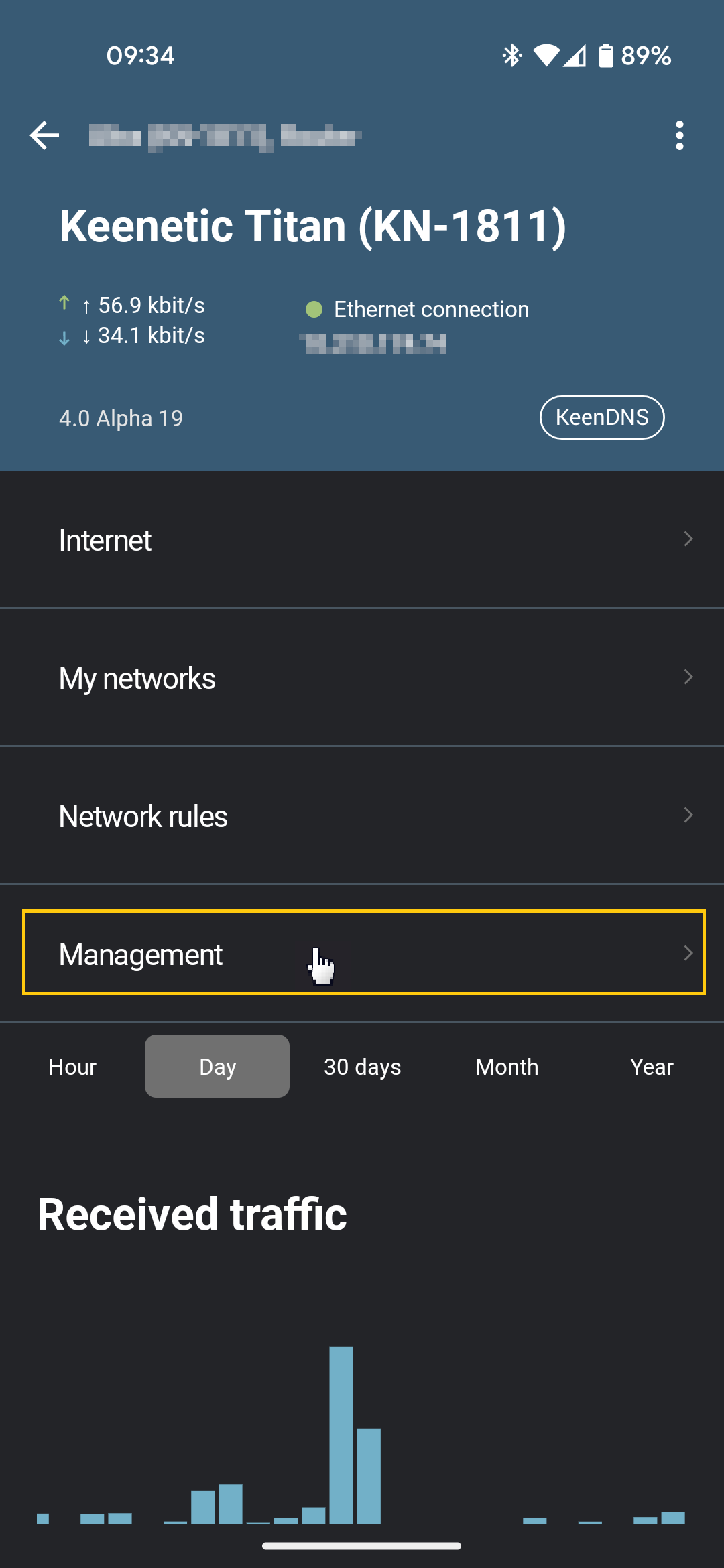 Click on the 'Download the self-test file' button:
This will download the self-test.txt file from the router to your mobile device.
You can now send the saved file to Keenetic support by post.
NOTE: Important! If the purpose of saving the self-test.txt file is to determine the cause of an error or disconnection, you should wait until the error or disconnection occurs before saving the file.