I connect an external drive with two NTFS partitions to my Keenetic router, but the router only detects one of them. How do I connect a hard drive with more than one partition?
---
The operating system of Keenetic router cannot work with partitions that have the same volume label. This does not depend on the file system. Once the hard drive is connected, look at the logs in the System Log.
A problem with identical volume labels is indicated by an error:
[Mar 1 12:39:58] [ndm] FileSystem::Ext: a filesystem with the same label (XBOOT) already mounted

You can see in the logs that the first partition was connected, but an error occurred when connecting the second partition.
To solve this problem, you need to rename one of the hard disk partitions. You can do this with any utility designed for working with hard disks. For example, you can do it with the free EasyUS Partition Master utility.
1. In the program, select one of the partitions on your drive and right-click on it.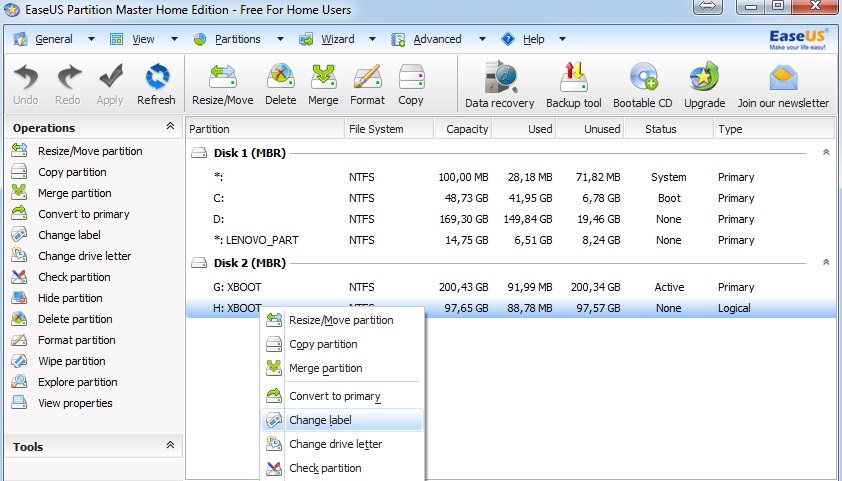 2. Select 'Change label' from the context menu and specify a new volume label (XBOOT2 in our example).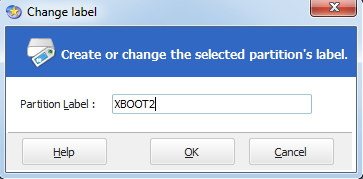 3. After changing, press 'Apply' to save and apply the settings.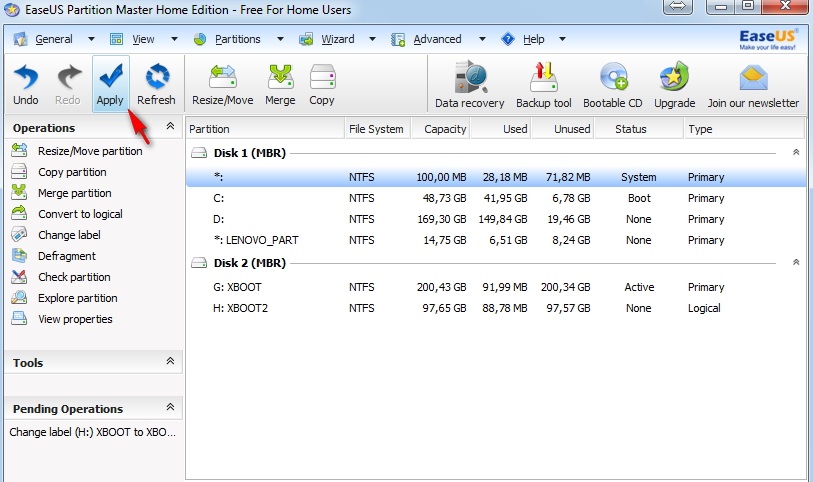 4. Afterwards, connect the drive to the Keenetic router.
In the system log, you can now see that both drive partitions are detected.