How do I set up printing from my Android mobile device to a USB printer connected to my Keenetic router?
---
To set up printing, you must ensure that printing from a computer works correctly.
The USB printer must be connected to the router via JetDirect. See Connecting a printer in Direct mode for details. The printer must be detected in the system and in the READY state.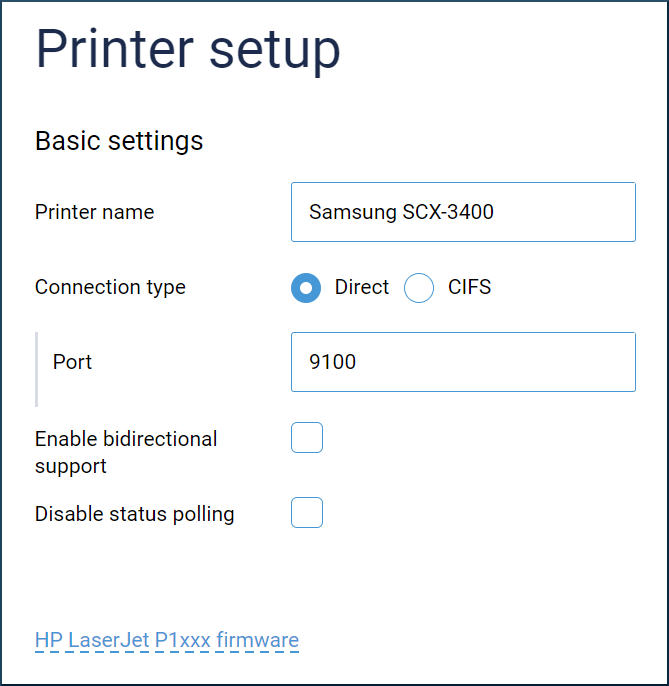 If the printer is not detected or does not go into READY state, refer to The USB printer connected to the router does not print. Diagnostics and guide to action.
If the printer is ready for operation, proceed to set up the mobile application. In our example, we will use the PrintHand app.
1. On your mobile device, download and install the PrintHand mobile print app from Google Play.
NOTE: Important! This application is paid; the free version will allow you to print only a test page to check the application's compatibility with your printer.
The mobile device must be connected to the Wi-Fi network of the router (to which the USB printer is connected).
2. Launch the application and click 'Add Printer'.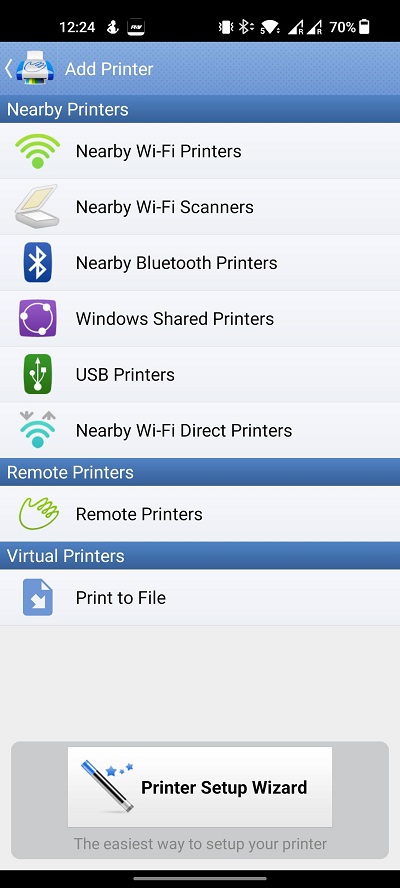 3. Select 'Nearby Wi-Fi Printers' > 'Manual Setup'.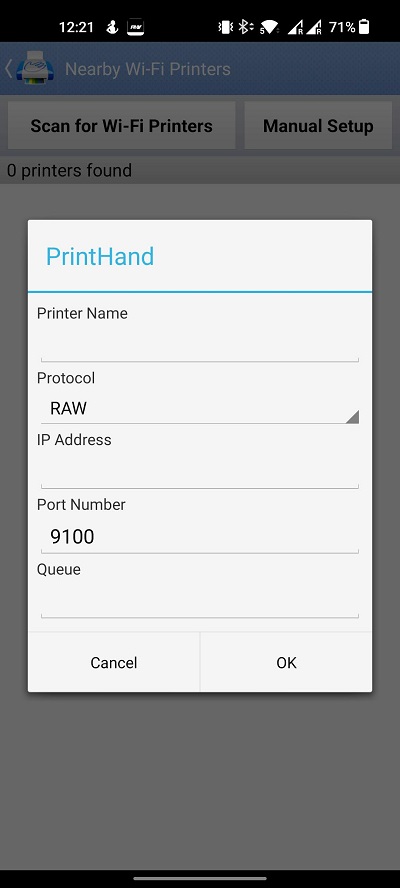 4. Specify 'Printer name' — arbitrary, 'Protocol' — 'RAW', 'IP address' — the router's address, 'Port' — '9100' and click 'OK'.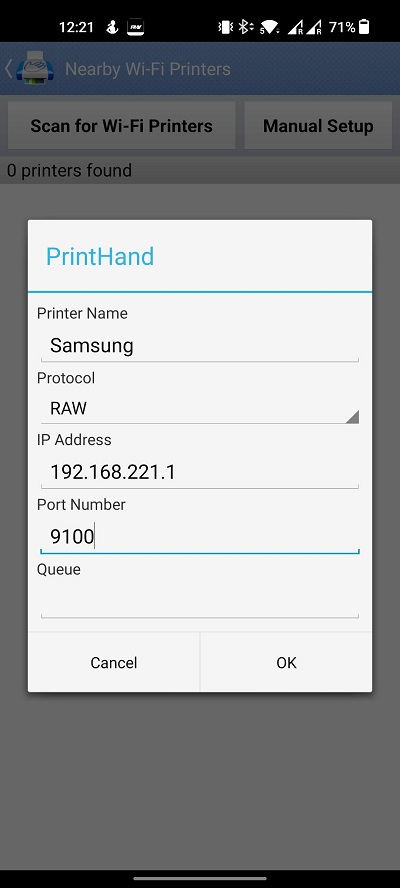 5. The application will then display a list of printer manufacturers. You will need to specify the manufacturer and model of your printer to install the appropriate driver. Sometimes your printer model may not be on the list, so you can try to specify a printer model that is compatible by series or number (for example, you could use HP DeskJet Ink Advantage 1115 instead of HP DeskJet 1100).
6. After that, try to print something. In the free version, you will see a window in which only a test print is available.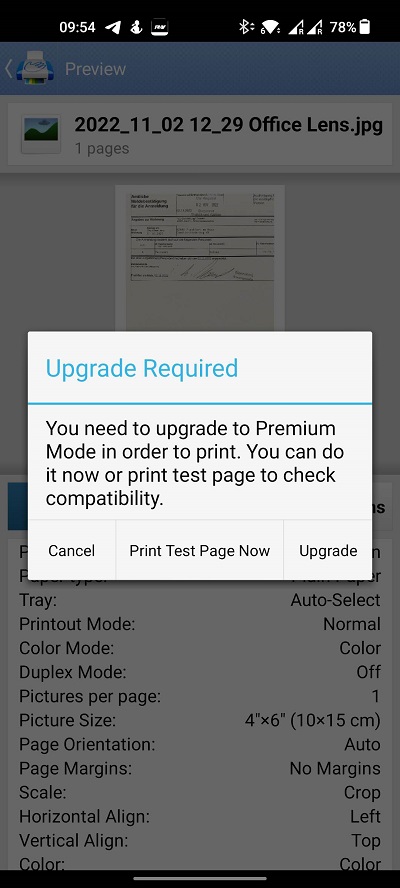 Click 'Print Test Page Now'.