You can use an SSTP (Secure Socket Tunnel Protocol) tunnel to remotely connect to the local network of the Keenetic router. This method is convenient because user data is sent as https traffic, and in the latest versions of Windows operating systems no additional programmes are required for connection.
An SSTP server configuration is shown in detail in the SSTP VPN server article.
Below is a step-by-step procedure for connecting to an SSTP server from a remote computer running Windows 10.
To connect to an SSTP server, you need to add a VPN connection to the Windows computer. To do this, go to the 'Windows Settings' menu and open the 'Network & Internet' section.
Then go to the VPN settings.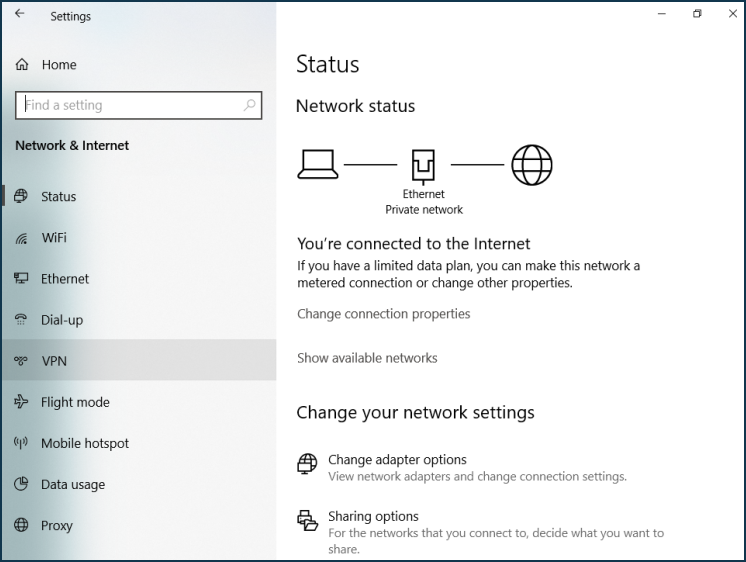 Click on 'Add a VPN connection'.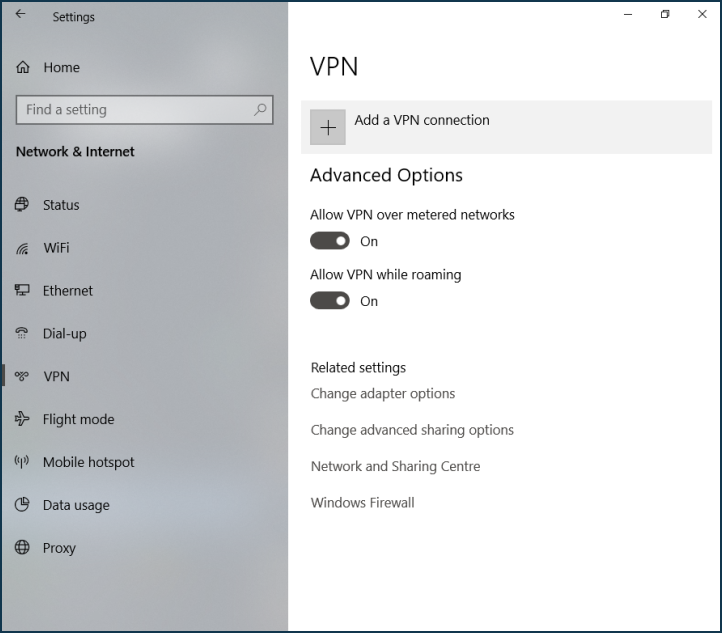 In the window that opens, you must enter the following settings:
VPN provider - Windows (built-in)
Connection name - any custom name for identifying the tunnel, e.g. 'Home segment'.
Server name or address - domain name registered for the router at KeenDNS.
VPN type - SSTP protocol
Type of sign-in info - Username and password
In the Username and Password fields, you can specify your router account details so that you do not have to enter them every time you connect and click the 'Save' button.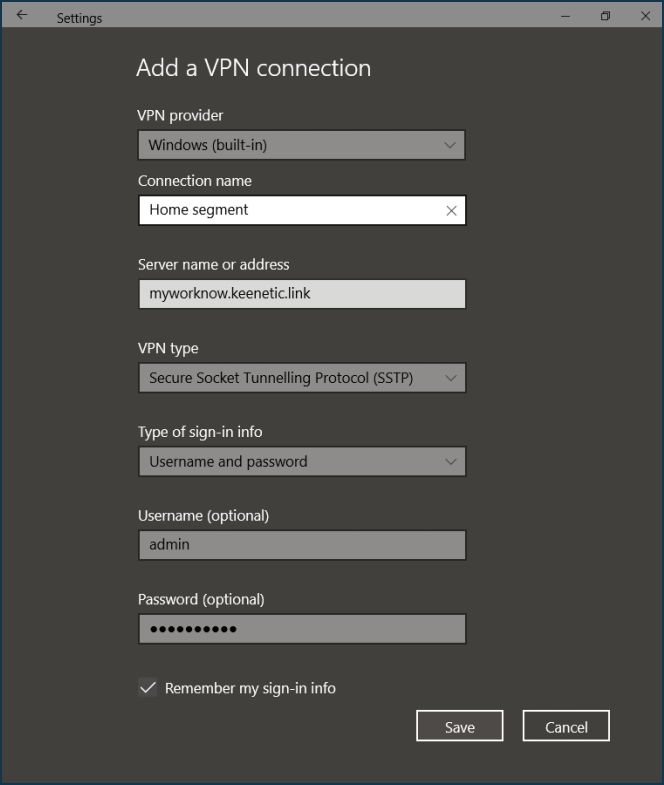 To prevent your computer from using a tunnel for accessing the Internet, but only to connect to the router's local network, you will need to further configure the VPN connection settings. Go to the 'Change adapter options' menu, which is available under 'Change your network settings' (via the 'Network & Internet - Status' view).
After clicking on 'Change adapter options', the 'Network Connections' window will appear. In the context menu of the network adapter (available by right-clicking) that matches the tunnel connection, select 'Properties'.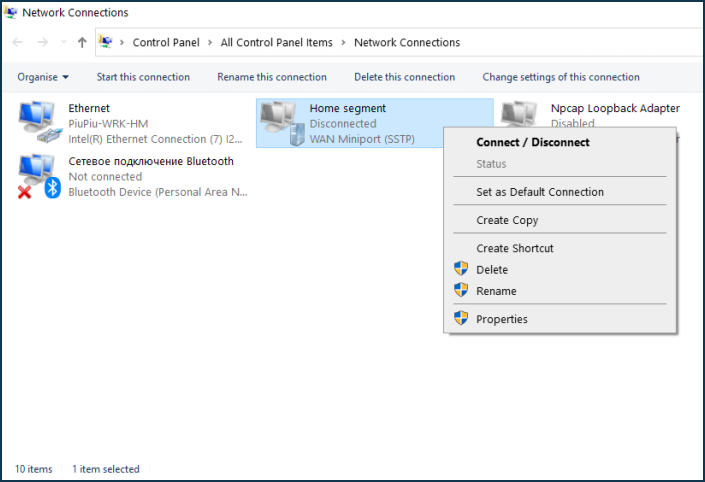 The tunnel property setting window opens. In it, on the 'Networking' tab, select the 'Internet Protocol Version 4 (TCP/IPv4)' component and click on the 'Properties' button.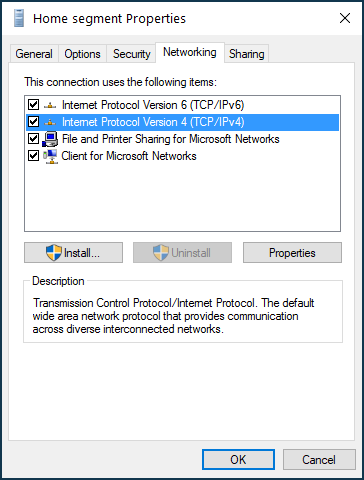 In the TCP/IPv4 property setting window, click the 'Advanced...' button.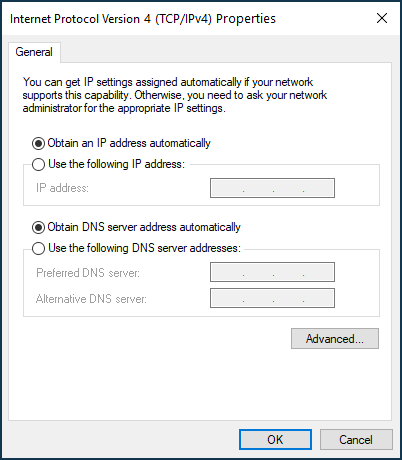 On the 'IP Settings' tab, in the Advanced TCP/IPv4 Settings window, you must disable the setting 'Use default gateway on remote network'. To apply the setting, close this window and the additional windows that caused it to open using the 'OK' button.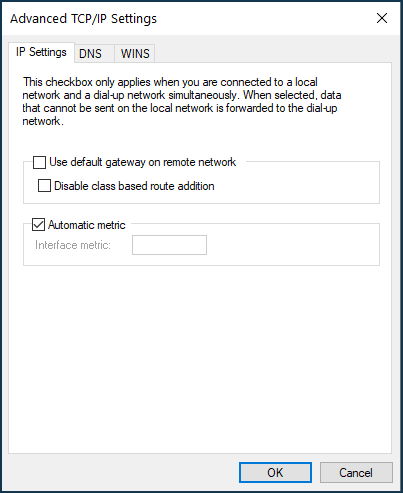 The configured connection is displayed in 'Network & Internet - VPN', or in the 'Network' menu in the system notification area (at the bottom right of the screen).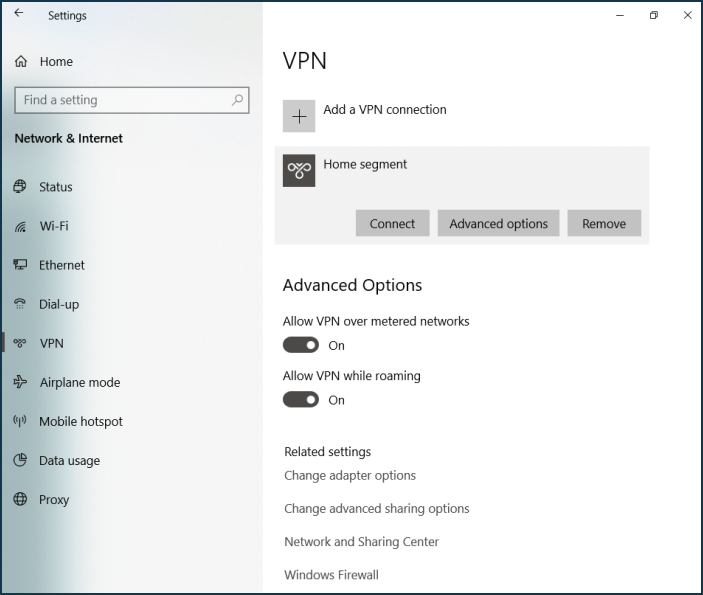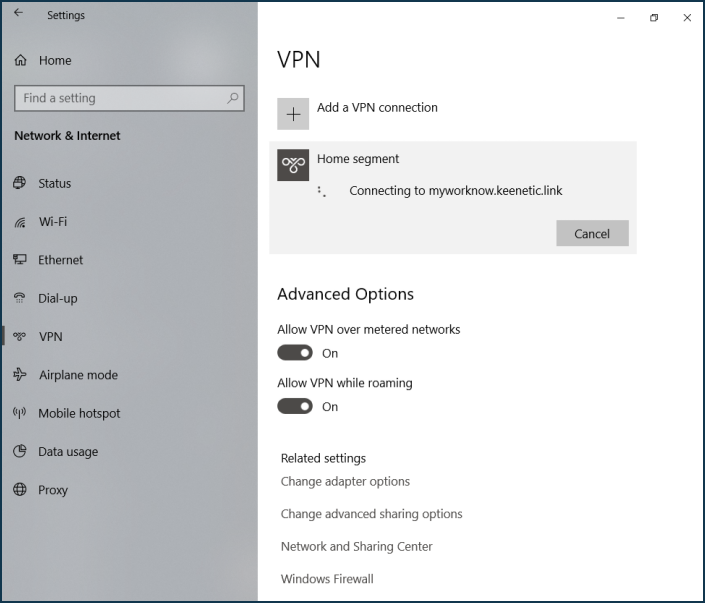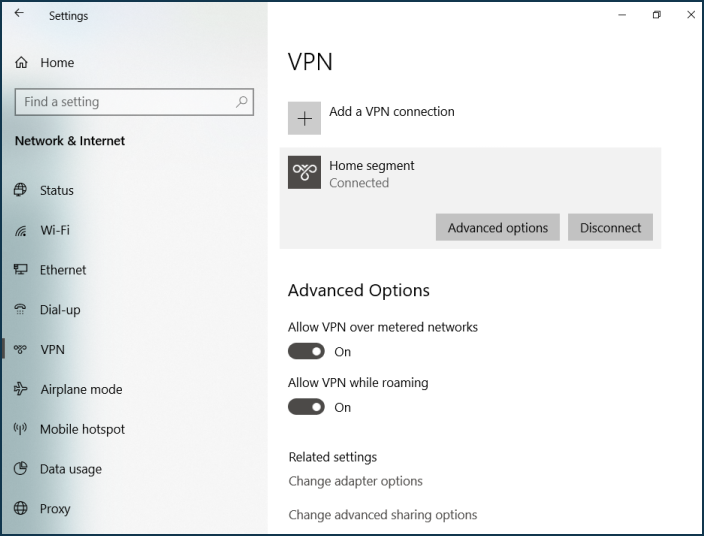 When the tunnel is established, you can access the resources of your Keenetic local network on your computer.
For example, by typing in the Explorer address bar '\\192.168.1.1' (IP address of the router on the local network), you can access a connected USB drive.