Suppose that you want to block Internet access to a device on your home network immediately. There are many ways to do this in Keenetic routers.
We will review the fastest way through the router's web configurator. Open the 'Connection priorities' page and go to the 'Policy binding' tab. In the 'Default policy', locate the desired device in the 'Devices' list and drag it from the right column to the 'No Internet access' policy in the left column.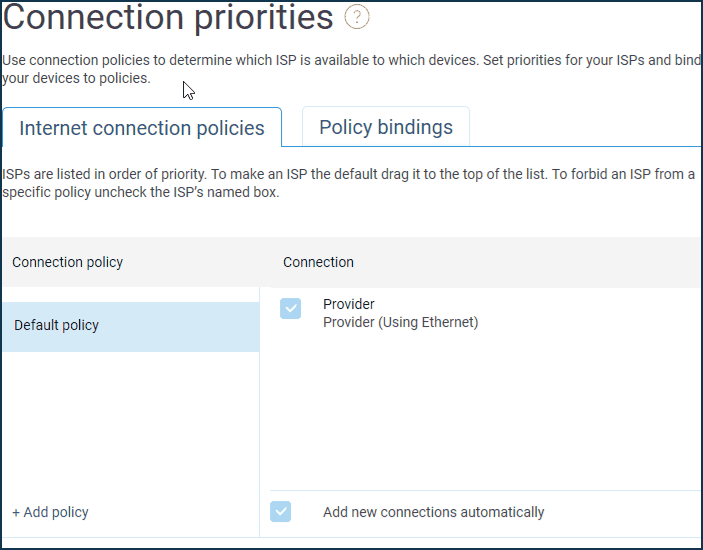 Setup is complete. Internet access will be blocked only for the devices to which this policy is assigned.
Now let's look at other methods of similar configuration.
In the web configurator on the 'Device lists' page you can choose the necessary device, in its settings in the 'Connection policy' field set it to 'No Internet access' and press the 'Save' button.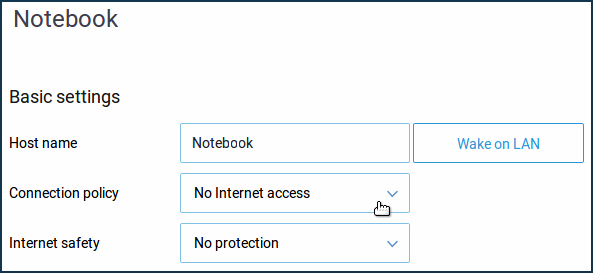 Also, in the Keenetic's web configurator, on the 'Home segment' page you can disable Internet access for all unregistered devices which currently exist or may appear on your home network. To do this, select 'No Internet access' in the 'Access policy for unregistered devices' section. With this setting, only registered devices will have Internet access.

In addition to the above methods, you can also manage your Internet access using the scheduling mechanism. You can find additional information in the articles: