If you have a problem with the router or connection to your ISP, you can send a self-test file to our technical support team to diagnose the problem. The self-test system file contains complete information about the router's system (without passwords), diagnostic information, logs and current configuration.
If the purpose of saving a self-test.txt file is to determine the cause of an error or disconnection, you should wait until this error or disconnection occurs and only then save the file.
Use your mobile device to connect to your Keenetic router's Wi-Fi network.
Launch your internet browser. Connect to the Keenetic web interface by typing my.keenetic.net or 192.168.1.1 in the address bar.
After connecting to the web interface, click the menu button

and select 'System settings' in the 'Management' section. On the 'General system settings' page, there is a subsection called 'System files'. Find self-test, click on the description to reveal the full contents, and then click on 'Save to computer'.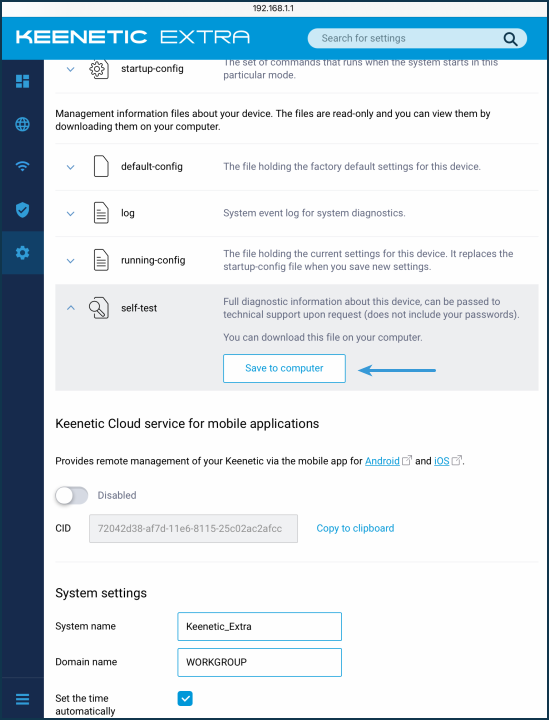 Then click Download.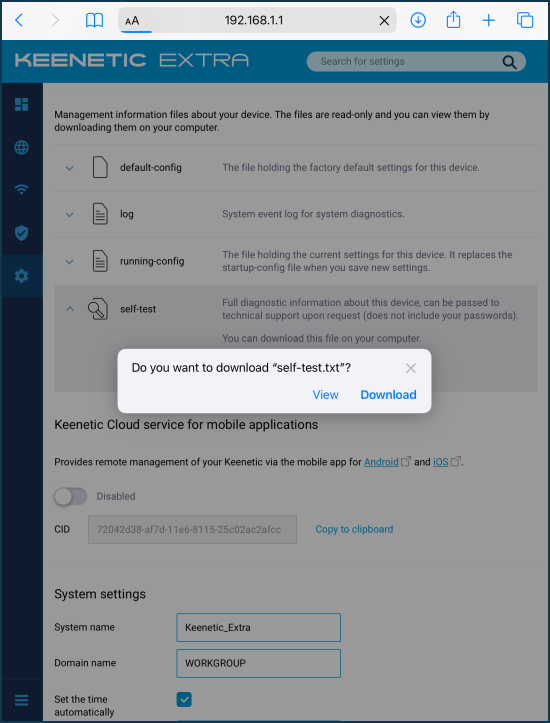 By default, downloaded files are saved to the cloud storage iCloud Drive.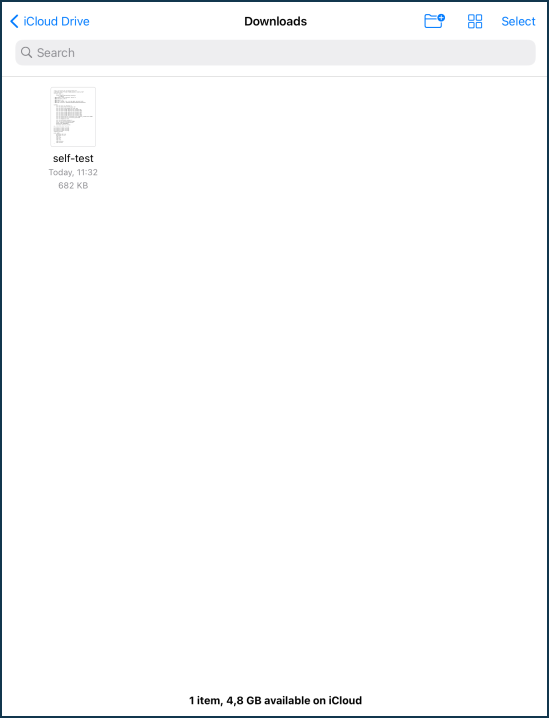 Now you can attach this self-test.txt file to a message when you contact our technical support via the Keenetic mobile app or send an e-mail to help@keenetic.com (in this case, a new request will be automatically created).