The Keenetic Carrier DSL (KN-2111) and Hero DSL (KN-2410) routers, besides connecting to the Internet via a telephone line with VDSL or ADSL service, also provide Internet connection via a dedicated Ethernet line.
NOTE: Important! In the default settings, Carrier DSL does not have a pre-configured port for connecting to an ISP via a leased Ethernet line. Before connecting the cable from your ISP to your Keenetic router, you have to assign a port for your Internet connection.
You can do this by configuring the connection using the Initial Setup Wizard or manually in the web interface (this article covers this option).
Connect to the device web interface, go to the 'Ethernet' page and click '+ Add an ISP'.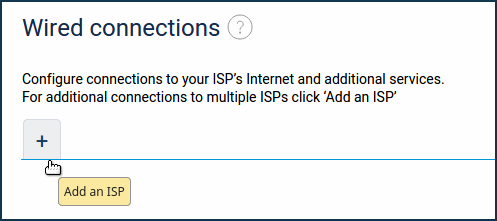 You will see a tab with wire connection settings. By default, port 1 will be assigned to connect a dedicated line from your ISP.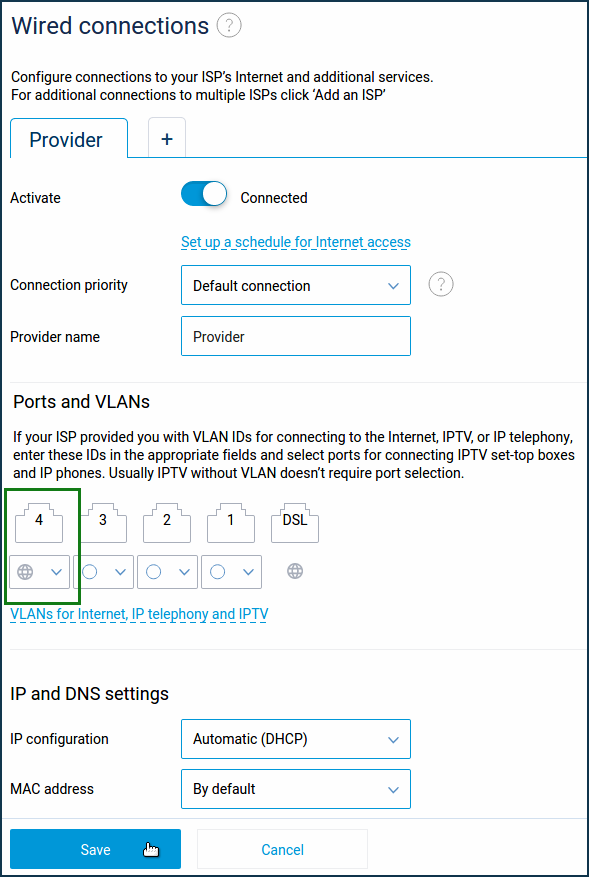 If necessary, you can change the port used to connect the Ethernet cable from your ISP. To do this, select a free port in the 'Ports and VLAN' section and specify 'ISP' for it, which will determine the role of the port as a WAN port.