The Keenetic application is designed for quick setup and management of Keenetic routers. The application will allow you to configure your device, update its operating system if necessary, reconfigure Wi-Fi settings, create 'Family Profiles' to quickly manage groups of connected devices, and add a torrent.
First, install the application and add your Keeentic according to the instruction 'Connecting to your Keenetic via the mobile application'.
Before you start the setup, you must turn on the power of your Keenetic.
Run the application and verify that it is online.
The 'Network list' page will show all the Keenetic devices added to the app. Click on the router you want to connect to.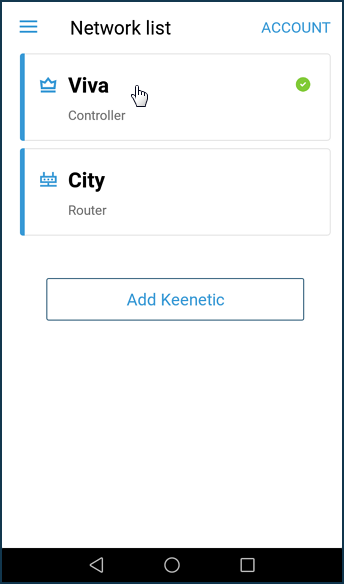 Or click on

to open the application menu.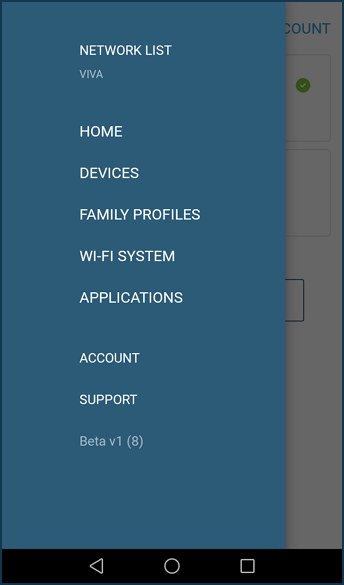 The 'Home' page displays general information about the selected location: the volume of traffic sent and received by this location, all the Wi-Fi system members and standalone Keenetic devices of this location; you can get information about home network devices, create a family profile, manage embedded applications.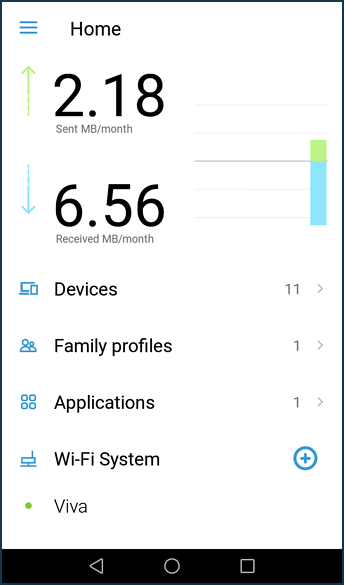 The 'Devices' page displays information about the connected devices.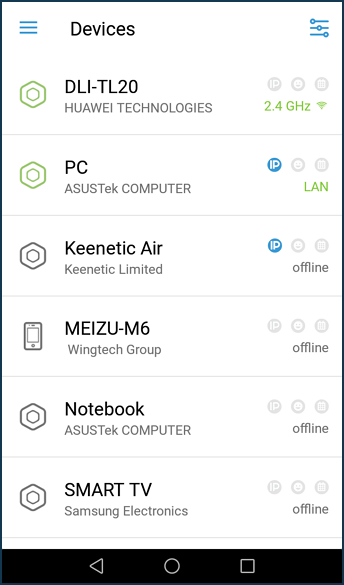 On the 'Family profiles' page, you can create and manage groups of connected devices.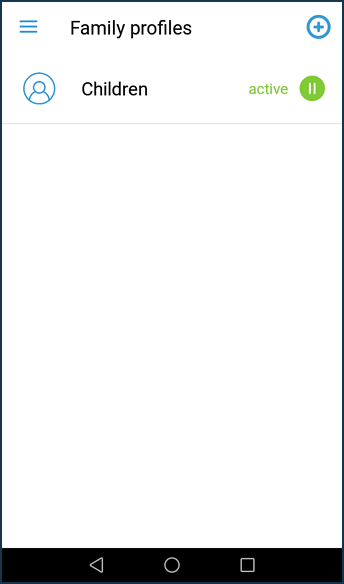 In the Family profile for a certain group you can specify devices, schedule, enable the Internet filter, view the traffic statistics for this group.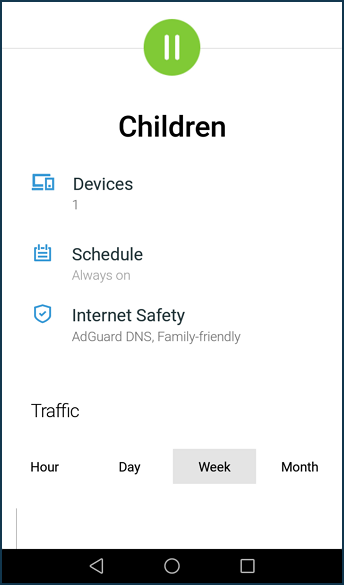 On the 'Wi-Fi System' page, you can add a new extenders (Keenetic routers) for organize a single wireless system with centralized management and monitoring.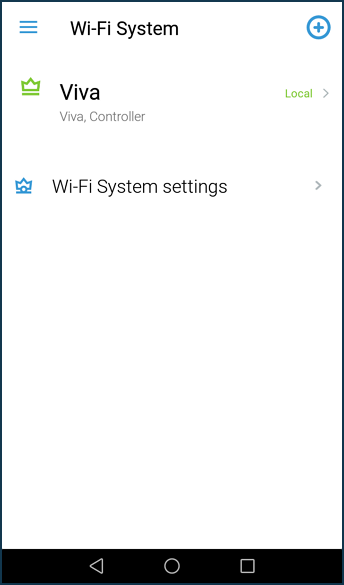 On the 'Applications' page you can manage the built-in applications - torrent client (Android version only), DLNA, and many more.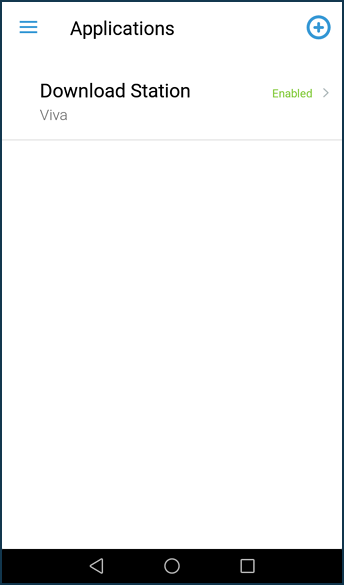 For example, you can add a torrent by specifying a URL or selecting a .torrent file.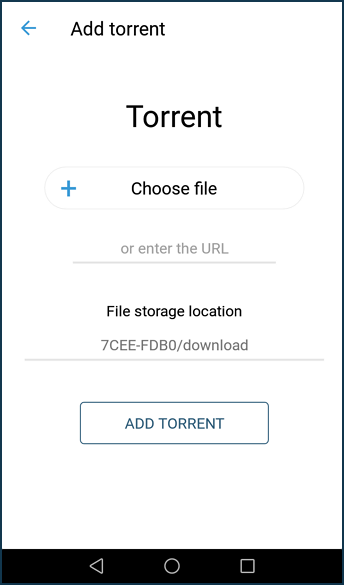 Click on the router name at the bottom of the main page to go directly to its settings.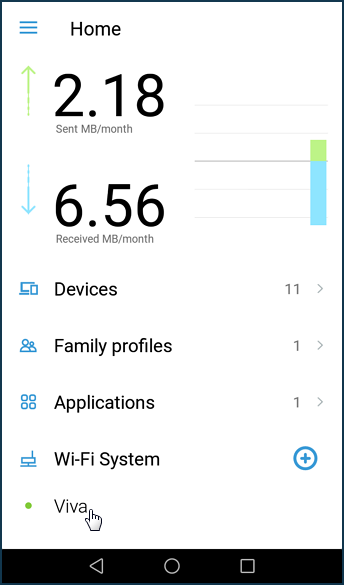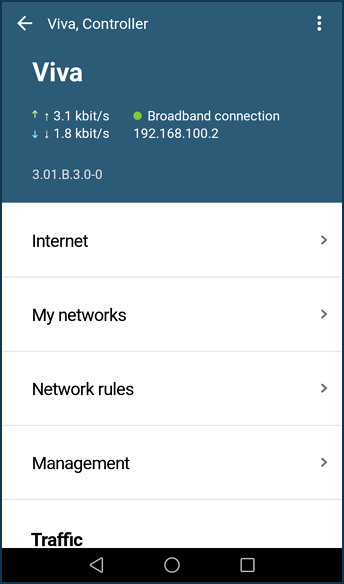 The 'Internet' menu presents the settings for Internet connections: Wired (IPoE), 3G/4G Modem, Wireless ISP (WISP), Other connections (PPTP/L2TP/PPPoE).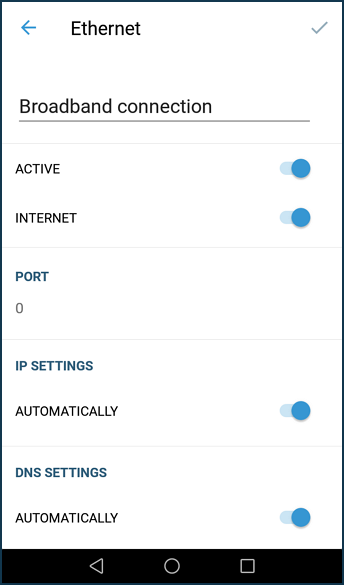 The connection settings display detailed information and connection statistics.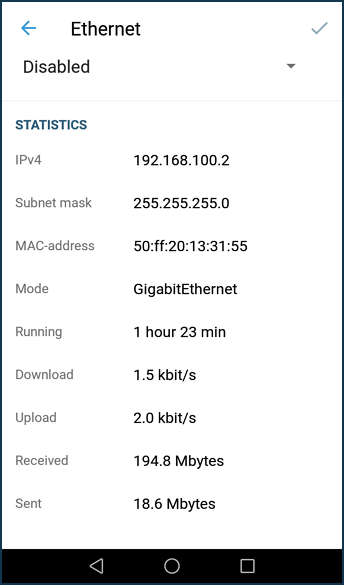 In the 'My networks' menu you will find the settings for Home and Guest network segments, as well as additional segments created.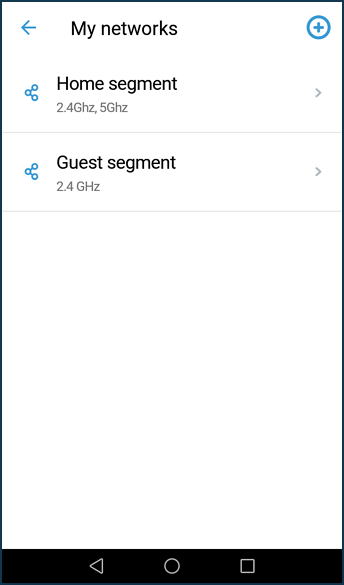 Here you can change the name of the Wi-Fi network and password to connect to it, as well as manage various network settings.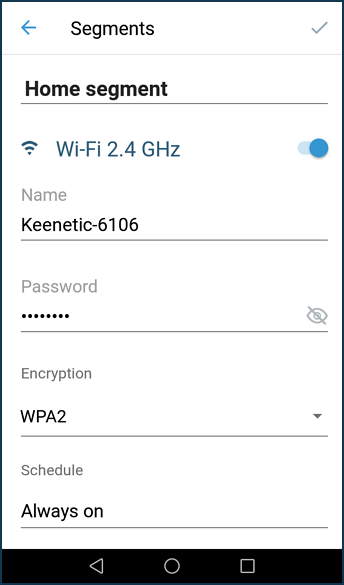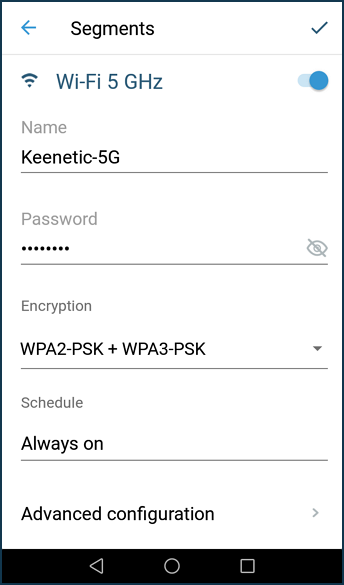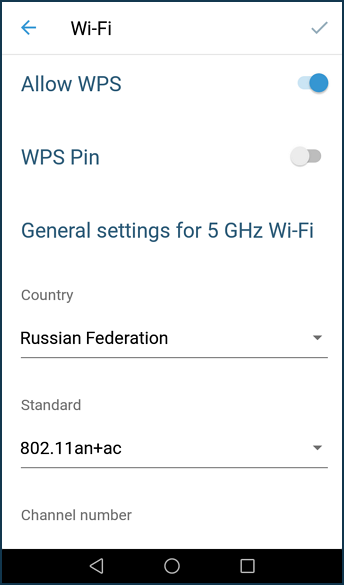 In the 'Network rules' menu you can enable or disable the Internet filter (SkyDNS or AdGuard DNS), create port forwarding and firewall rules, add and remove custom routes, and view active connections on the router.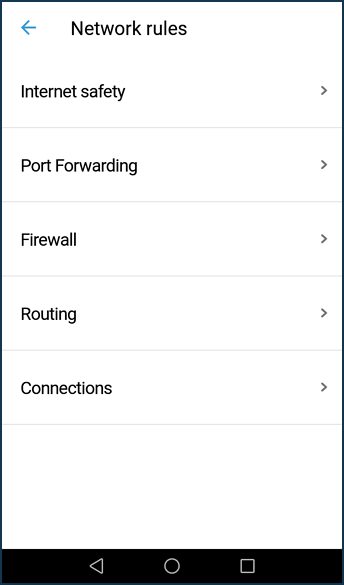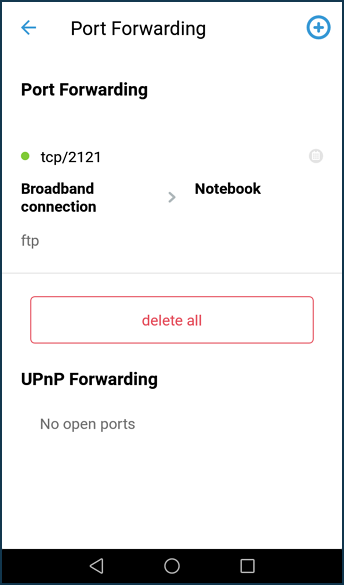 The 'Management' menu contains user settings, KeeneticOS upgrades or component installation/removal, system log, device reset and factory reset buttons.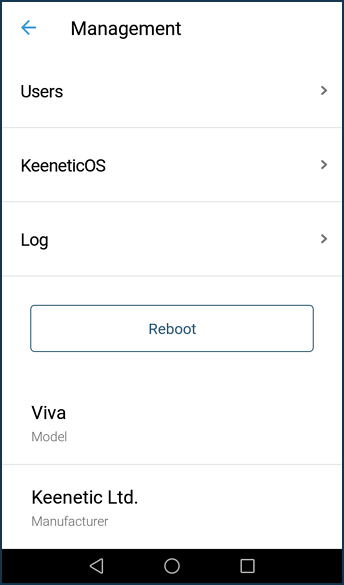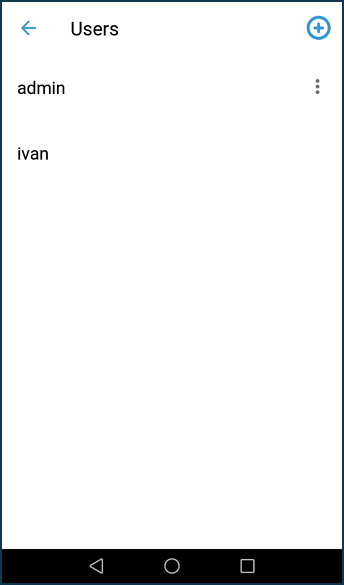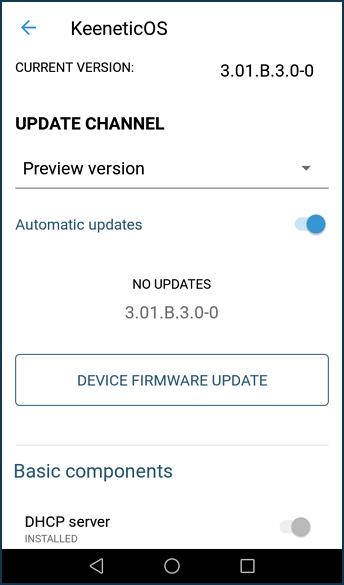 The same menu also provides graphs of traffic usage and CPU and device memory utilization.