NOTE: Important! If you want to configure a Keenetic router as a VPN server, make sure that it has a public IP address, and when using the KeenDNS service, that it works in the 'Direct access' mode. If any of these conditions are not met, it will be impossible to connect to such server from the Internet.
Configure the VPN server according to the instruction: L2TP/IPSec VPN server. For example: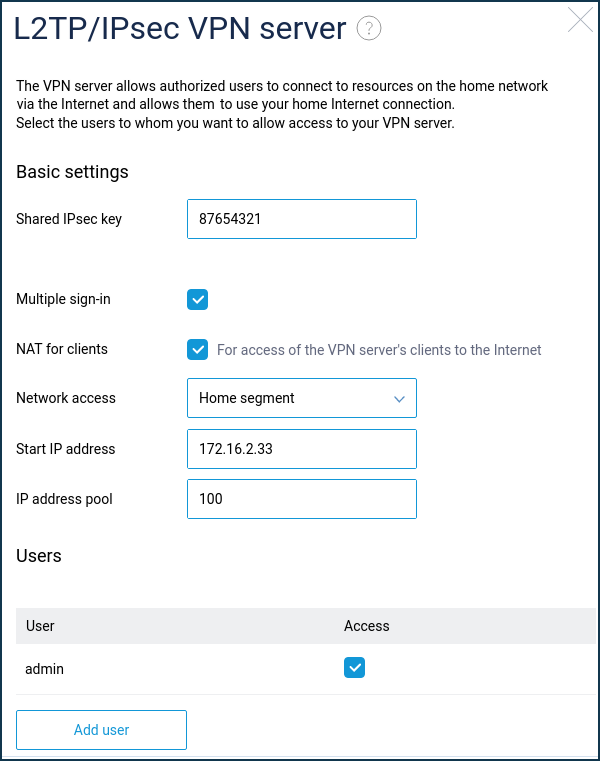 Then set up an L2TP/IPSec connection on your Android mobile device.
On the 'VPN' screen, add a new entry.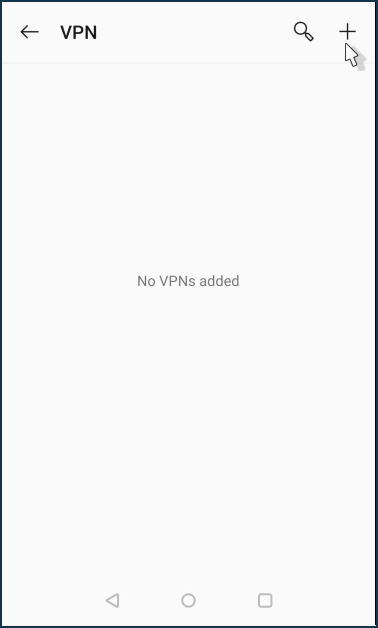 Specify the name, connection type 'L2TP/IPSec PSK', the server address is the public IP address of the router or its KeenDNS domain name, and enter the preshared IPSec key previously installed on the VPN server. Save the connection settings.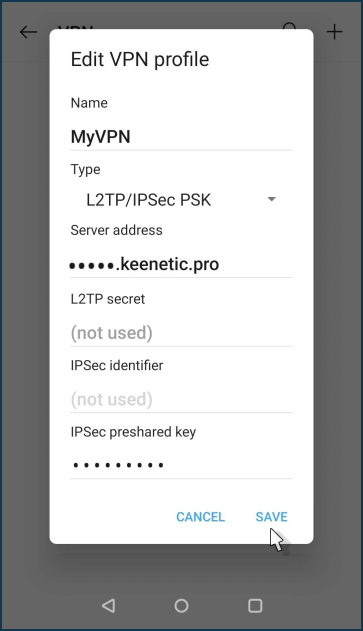 Click on the created connection.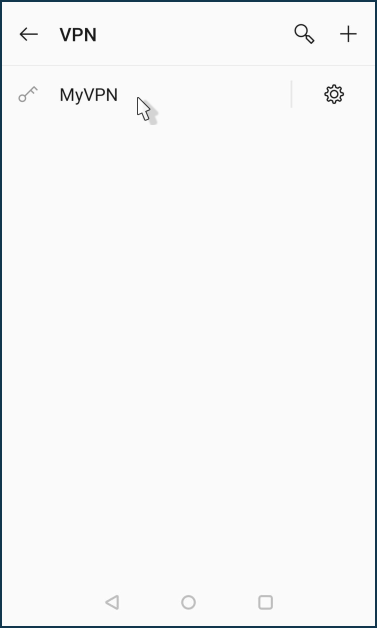 Enter the username and password of the router user account that has permission for the VPN connection. Click the 'Connect' button.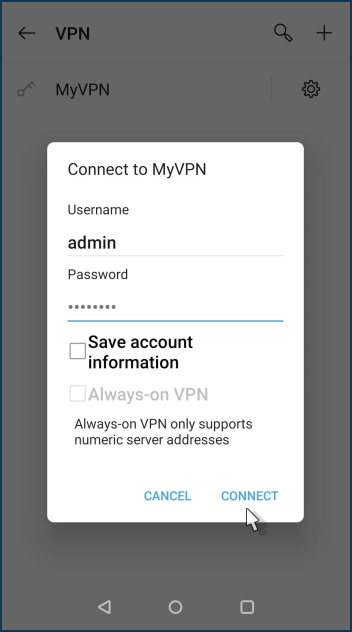 After that, the VPN connection to the L2TP/IPSec server on the Keenetic router will be attempted.
To view the connection state, click on the VPN connection entry.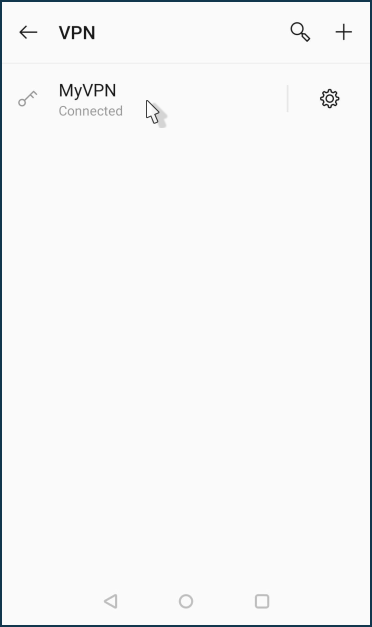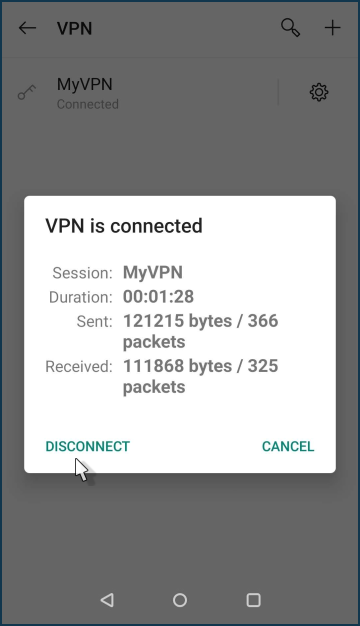 On the same screen, you can disable the VPN connection by clicking the 'Disconnect' button.
When a VPN connection running, you can see statistics of current connections on the Keenetic router.