You can add an alternative DNS server in the Keenetic router in different sections of the web interface. In this article, we will explain the differences in configuration.
Adding an alternate DNS server is possible on the following pages:
'Home segment' (in DHCP server settings);
'Ethernet' / 'Wireless ISP' / 'DSL connection' (in IP settings);
'Internet safety' ('DNS servers' section).
You can add a DNS server in the advanced DHCP settings of your home network.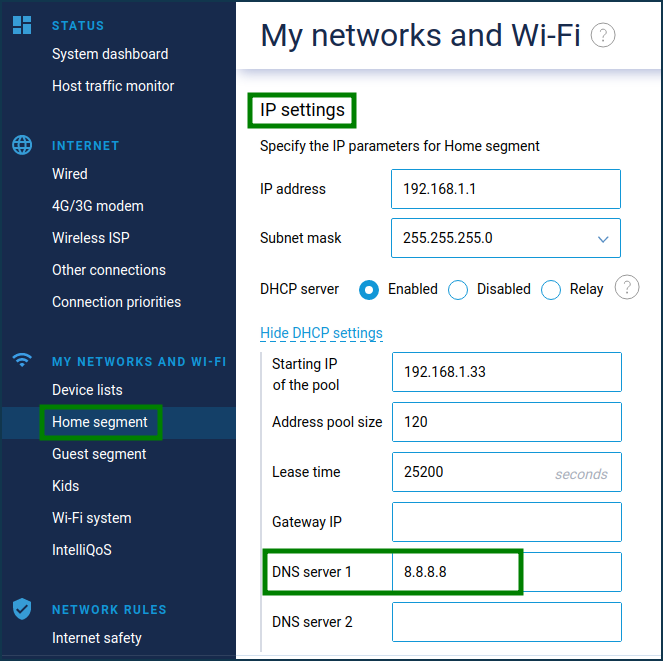 The DNS addresses entered here will be assigned via DHCP to devices in your home network. And in this case, the devices will directly contact these addresses, not the Keenetic DNS proxy router.
If you do not make the settings above, home devices will address the Keenetic DNS proxy server, and it will then transmit these requests to the DNS servers from its list.
The Keenetic DNS proxy server list includes DNS addresses obtained from a provider and manually entered in the 'Internet' section of the Internet connection page ('Ethernet' / 'Wireless ISP' / 'DSL connection') or in the 'DNS servers' section of the 'Internet safety' page.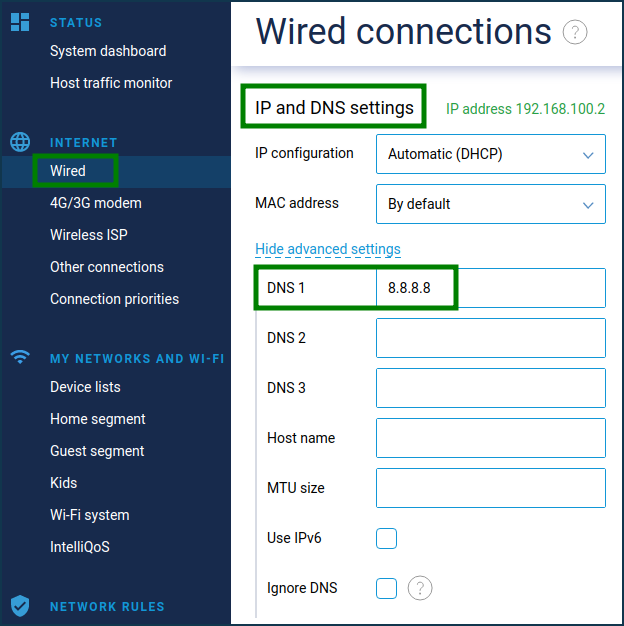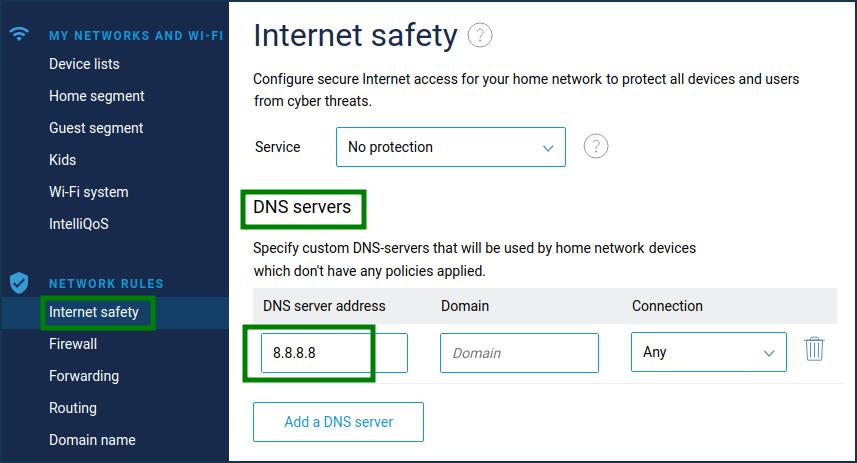 The only difference between the last two settings is that in the first case, the DNS server address will be bound to the current Internet connection, and in the second case, it is possible to bind it to any connection of the router. Binding is needed when you have a connection to multiple providers, and you need to configure different DNS for each of them.
To allow only user-defined servers in the DNS list and not use provider servers, you must enable the 'Ignore DNS' option for all connections.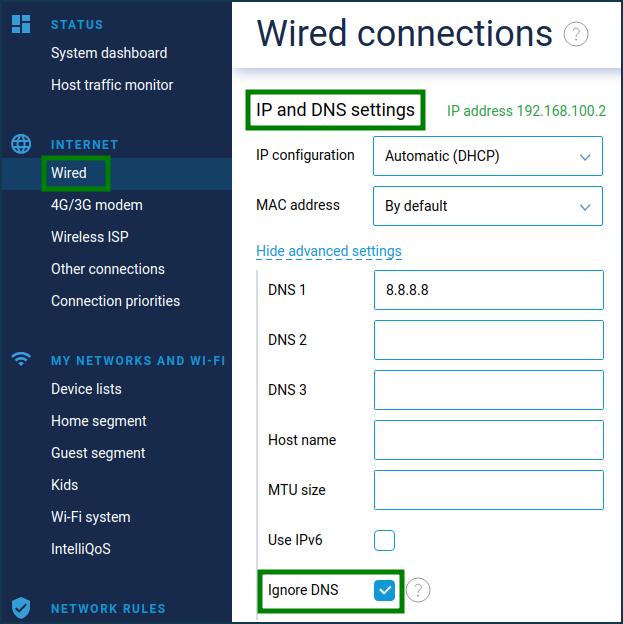 If the provider uses login and password authentication, the same option should be enabled in the associated PPPoE, PPTP, or L2TP connection settings.
For more information, see the article How to ignore your ISP's DNS.