Question: Access to the 'Web interface' service was disabled for the Administrator (admin) account in the 'Users and access' menu by mistake.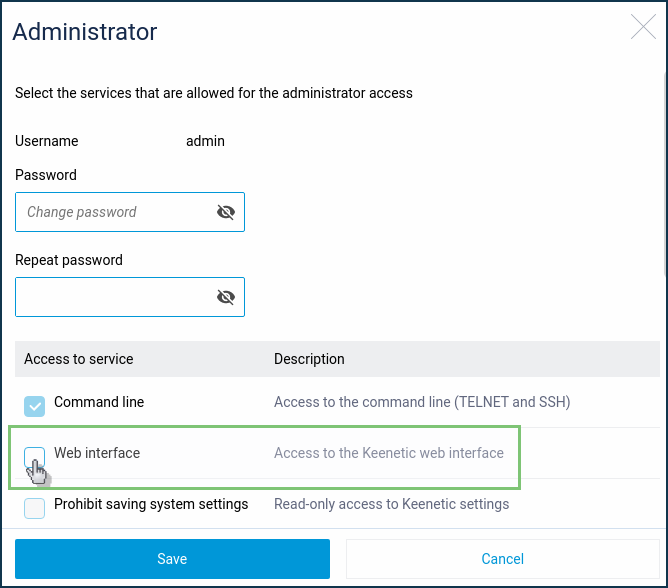 As a result, access to the router's web interface has been lost. How can I restore it without resetting the router to factory defaults?
Answer: You cannot disable access to the command-line interface for the admin account so that you can restore the setting from the command-line interface (CLI) of the router with the following commands:
user admin tag http
system configuration save

Access to the web interface for the 'admin' user will be restored.
TIP: Note: Sometimes, the loss of access to the router's web interface is caused by changing the length of the SSL certificate chain. See Access to the router's web interface has stopped working for details and ways to restore access. How do I restore access? for details.