SSTP (Secure Socket Tunnel Protocol) tunnels can be used to connect remotely to the local network of the Keenetic router. This method is convenient because a VPN SSTP connection is possible even to the router, located behind the ISP's NAT and having a private IP address for Internet access. In this case, user data (this type of tunnelling supports IP packet transmission) is forwarded using HTTPS traffic. On the Android operating system, you will need to install additional software to connect to a Keenetic SSTP server.
An example of setting up an SSTP server is shown in the SSTP VPN server instructions.
Below, we will look at an example of connecting to the server from an Android smartphone.
To establish a connection to the SSTP server, on an Android mobile device, you can use the MS-SSTP VPN application.
Install the VPN client, find the MS-SSTP shortcut on the desktop, or search for applications and run it.
The main window of the software opens. Enter your data to the default configuration to connect to the SSTP server.
In the remote_addr field, enter the KeenDNS domain name of the router.
In the remote_username and remote_password fields, enter the name and password, respectively, of the Keenetic router account that is allowed to connect to the server via SSTP VPN.
Important! To connect to the router via third-party applications, we recommend creating a separate user account, only allowing access to the SSTP server. For security reasons, do not use the router administrator account, specify a user account with restricted rights.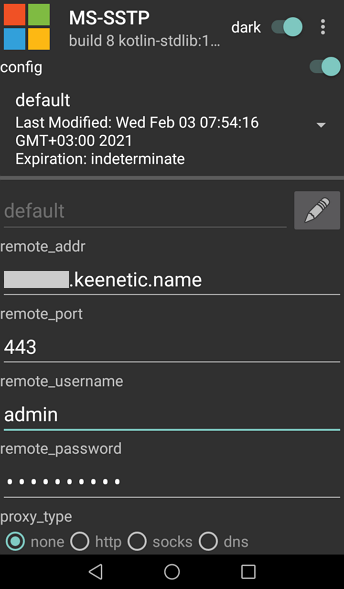 Leave the other parameters pre-set by default.
Press the START button at the bottom of the configuration page to start the connection.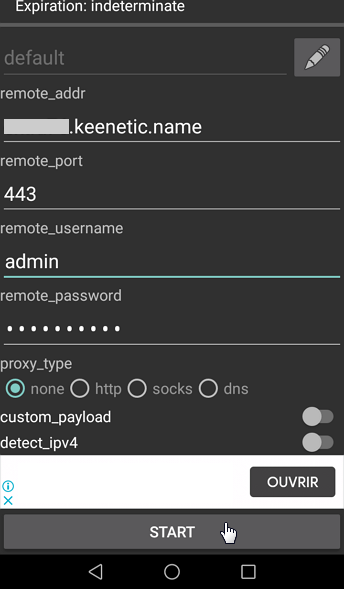 If the server name and account name are entered correctly, the SSTP VPN connection will be established.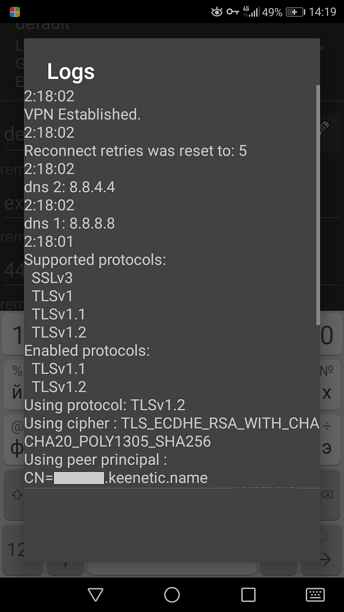 To end the connection, press the STOP button in the app.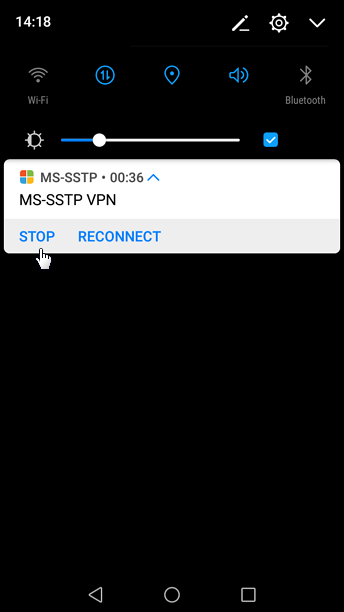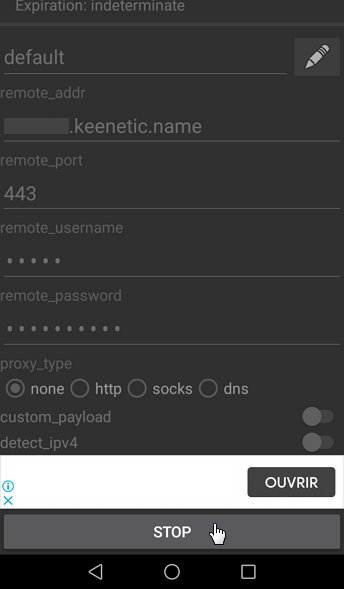 On Apple mobile devices running iOS, you can use the app SSTP Connect.