From KeeneticOS 3.8, the configuration and operation of internet filtering have been changed.
NOTE: Important! We recommend that you back up your router configuration before upgrading to KeeneticOS 3.8 from the Dev and Preview channel. The configuration of the new 'Cloud-based content filtering and ad blocking' component is not compatible with previous versions of KeeneticOS.
When installing version 3.8, existing AdGuard DNS and Cloudflare DNS settings are automatically migrated to the configuration of the new 'Cloud-based content filtering and ad blocking' component.
More fine-tuning options for content filtering and ad blocking have been added in the new implementation. Added filtering profiles from popular public DNS services: AdGuard DNS, CleanBrowsing, Cloudflare DNS, Neustar UltraDNS Public, OpenDNS, Quad9.
It is now possible to combine filtering profiles from multiple service providers on different registered devices in one configuration, add your own DNS profiles and use them in conjunction with profiles from public DNS services, and assign default filtering profiles to network segments.
To take advantage of content filtering on your router, install the Cloud Content Filtering and Ad Blocking with Cloud Services component.

Setting up content filtering will become available on the 'Internet safety' page.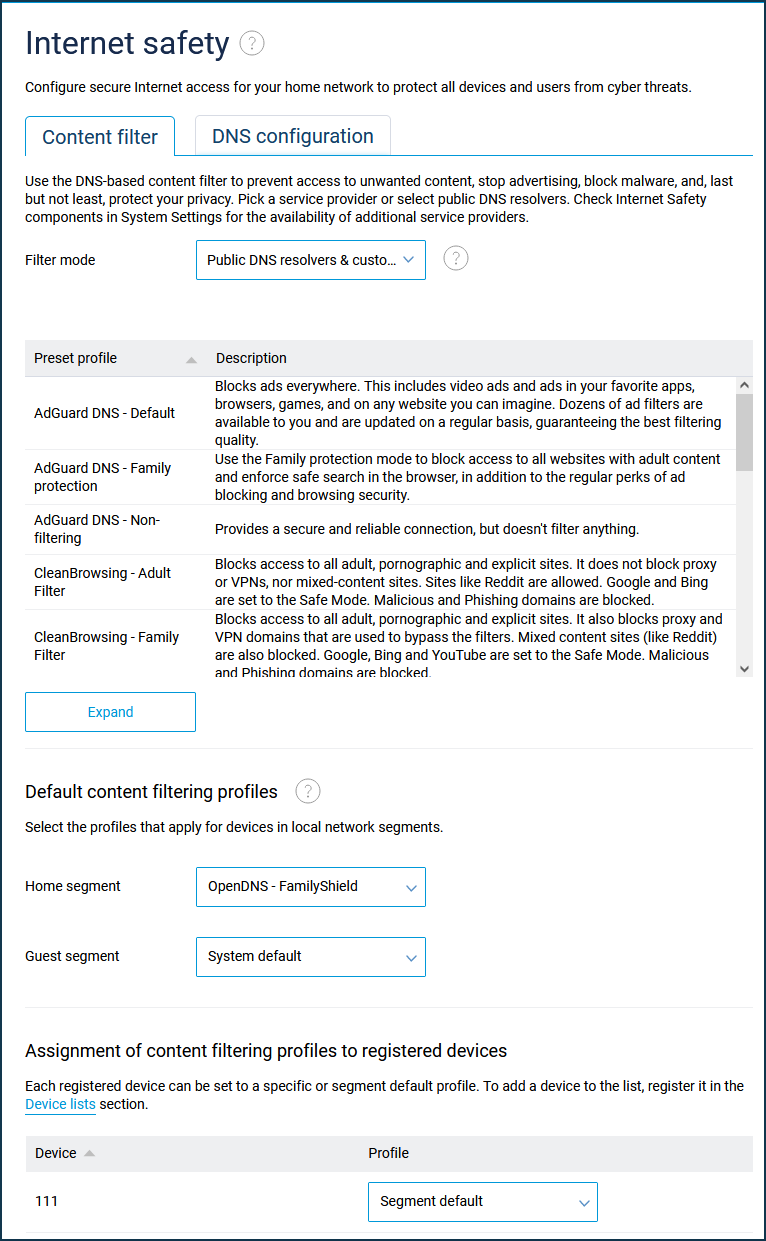 A new content filtering option from the NextDNS service is also now available as a separate system component in KeeneticOS 3.8. Install the 'NextDNS' component and register an account with the service before using it.
For more information on configuring and using the NextDNS service on your Keenetic router, see the Internet safety with NextDNS guide.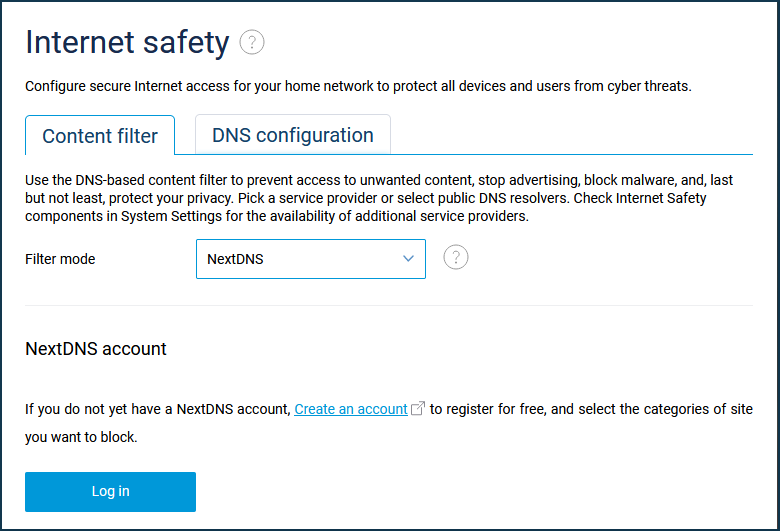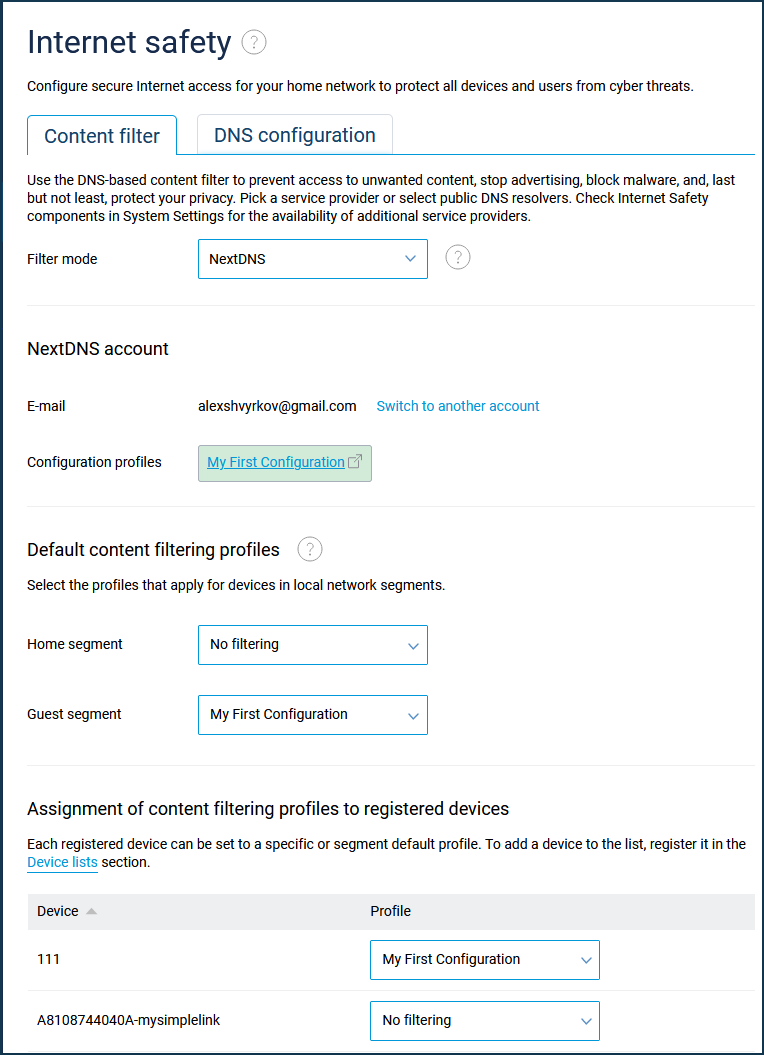 TIP: Help: Sometimes, it is necessary for certain devices on your home network to exclude the use of public service DNS servers and configure them to use the ISP's DNS or manually defined DNS, i.e. to set up a profile without query filtering. You can find more information in the instruction on Creating a DNS profile without filtering.