Keenetic Runner 4G (KN-2211) and Hero 4G+ (KN-2311) have the option to update the firmware of the built-in LTE mobile modem.
To update the firmware, download a zip archive from Download Center -> 'Internal Mobile Broadband Modem Firmware' section for Runner 4G or Hero 4G+, extract the .bin file from it and upload it to the router via the router's web interface.
NOTE: Important! Before upgrading, make sure that your router is running KeeneticOS version 3.9.2 or later.
Go to the 'General system settings' menu, and under 'System files', click on the lte-firmware file entry, then click on 'Replace file' and specify the path to the firmware file of the built-in modem (.bin file).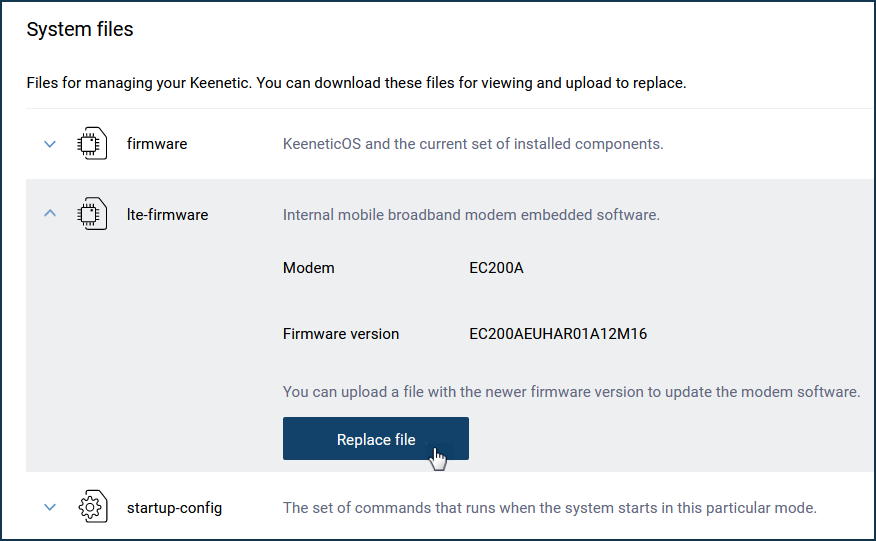 This will start the process of downloading the file and updating the firmware of the built-in LTE modem.
NOTE: Important! Do not turn off the router until the update process is completed, and do not disconnect it from the Internet.
After the firmware update, the router will automatically reboot and then be ready for use again.