To add an additional DNS server, go to the 'Internet safety' page in the router web interface and click 'Add a DNS server' in the 'DNS servers' section.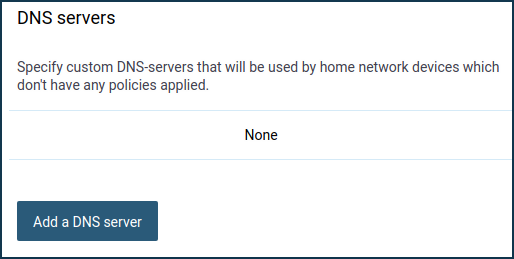 In the 'DNS server address' field, enter the IP address of the DNS server (for our example, it is a public DNS server from Google 8.8.8.8.8) and then click 'Save'.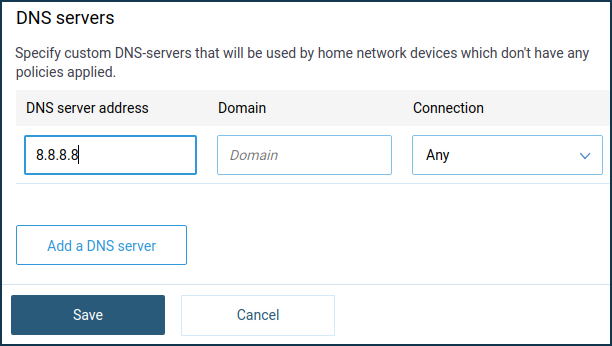 The DNS servers added here will be used on home devices which don't have any policies applied.
TIP: Tip: Sometimes, you need to know through which DNS server your requests are processed. This can be done using online services, for example, whatsmydnsserver.com or dnsleaktest.com.